4 march 2001 : joe sparks
Joe is one hella weenie. Er, I meant one hella
talented guy!

If you've ever seen Devil Doll & Radiskull, you
probably already agree. He does everything for the
Flash cartoon -- the animation itself, the voices,
the music (and everything in between). That's some
crazy stuff.

Now maybe one of these days I'll get off my
boohonkus and get my Devil Doll Windows desktop
theme and WinAmp skin done so I can send 'em
in ...

To top it all off, Joe's an incredible sweetie, too.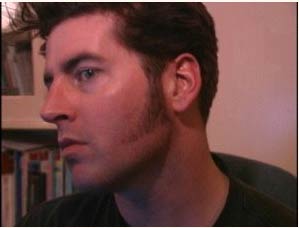 There is nothing I like more on a guy than a good
pair of sideburns. Joe's sideburns are kickin' and
give him that alluring bad boy quality I always seem
to fall for. Of course, the messy pomp adds to his
over all appeal. Rawr!


* written by josie & becky
| back |
(RECREATED FOR VANITY CONCERNS -- PREVIOUS RAN AT: http://www.succubus.net/ )