I recently returned to France and Basque Country for 2nd time this year. I brought my sons Max & Sam this time. I also took a little red friend named Devil Doll. He stayed hidden in my backpack for most of the trip, but he came out for a few photos along the way!
PARIS, FRANCE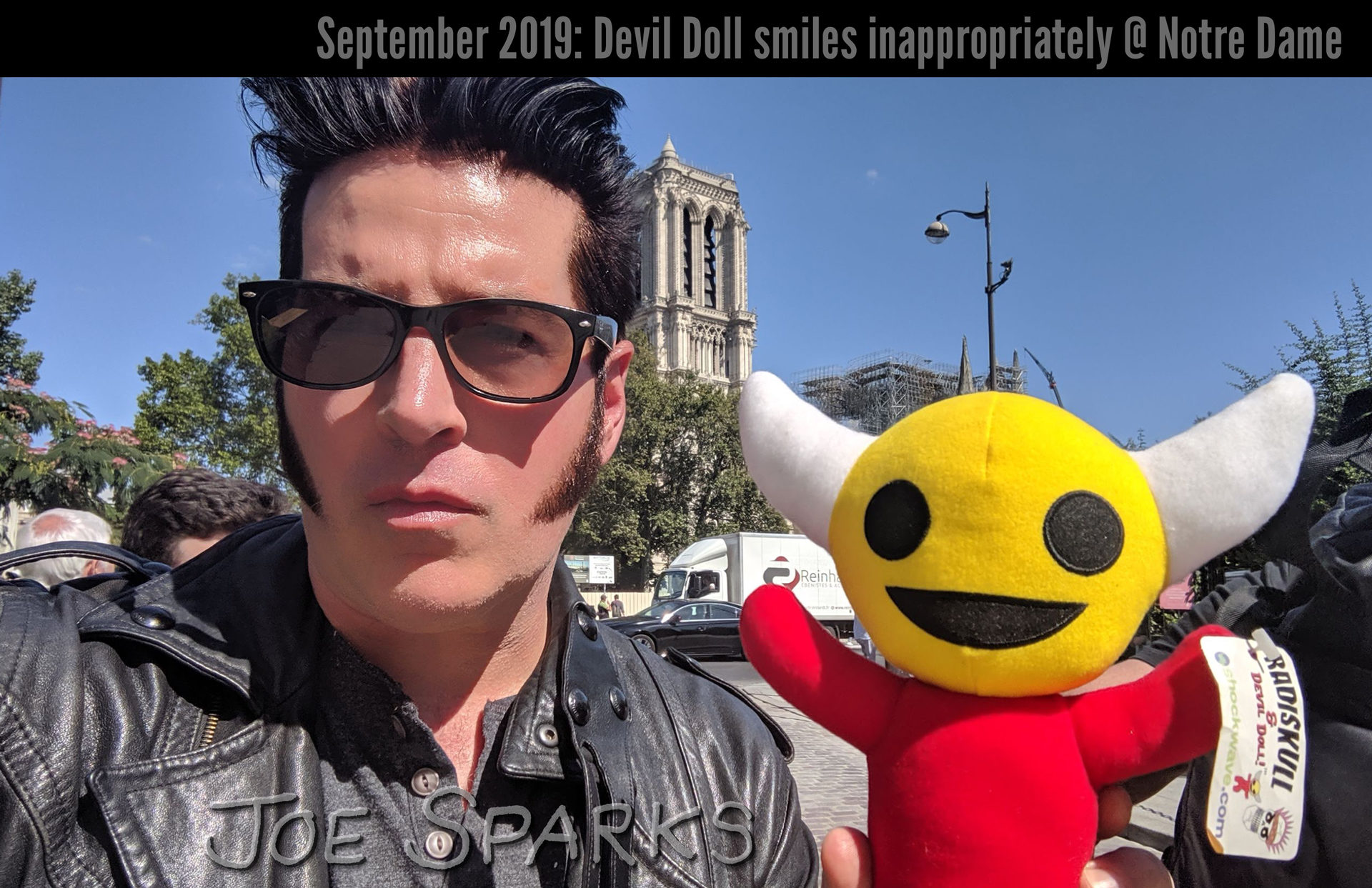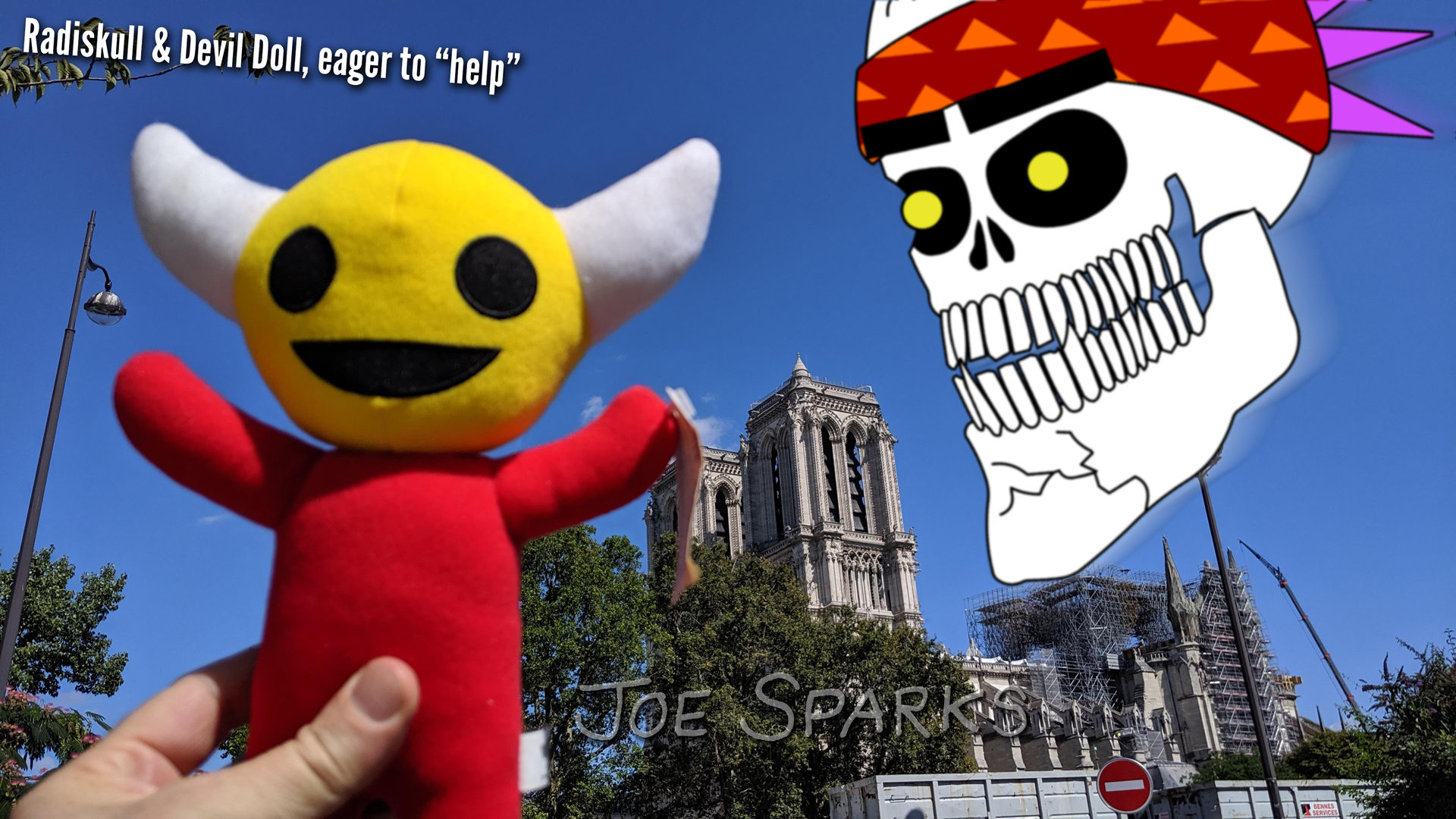 Watch out, Devil Doll! Archangel Michael is very dangerous! How do you think Radiskull LOST his baby skull-bat wings all those years ago? Devil Doll at Fontaine Saint-Michel #Paris #France https://en.wikipedia.org/wiki/Fontaine_Saint-Michel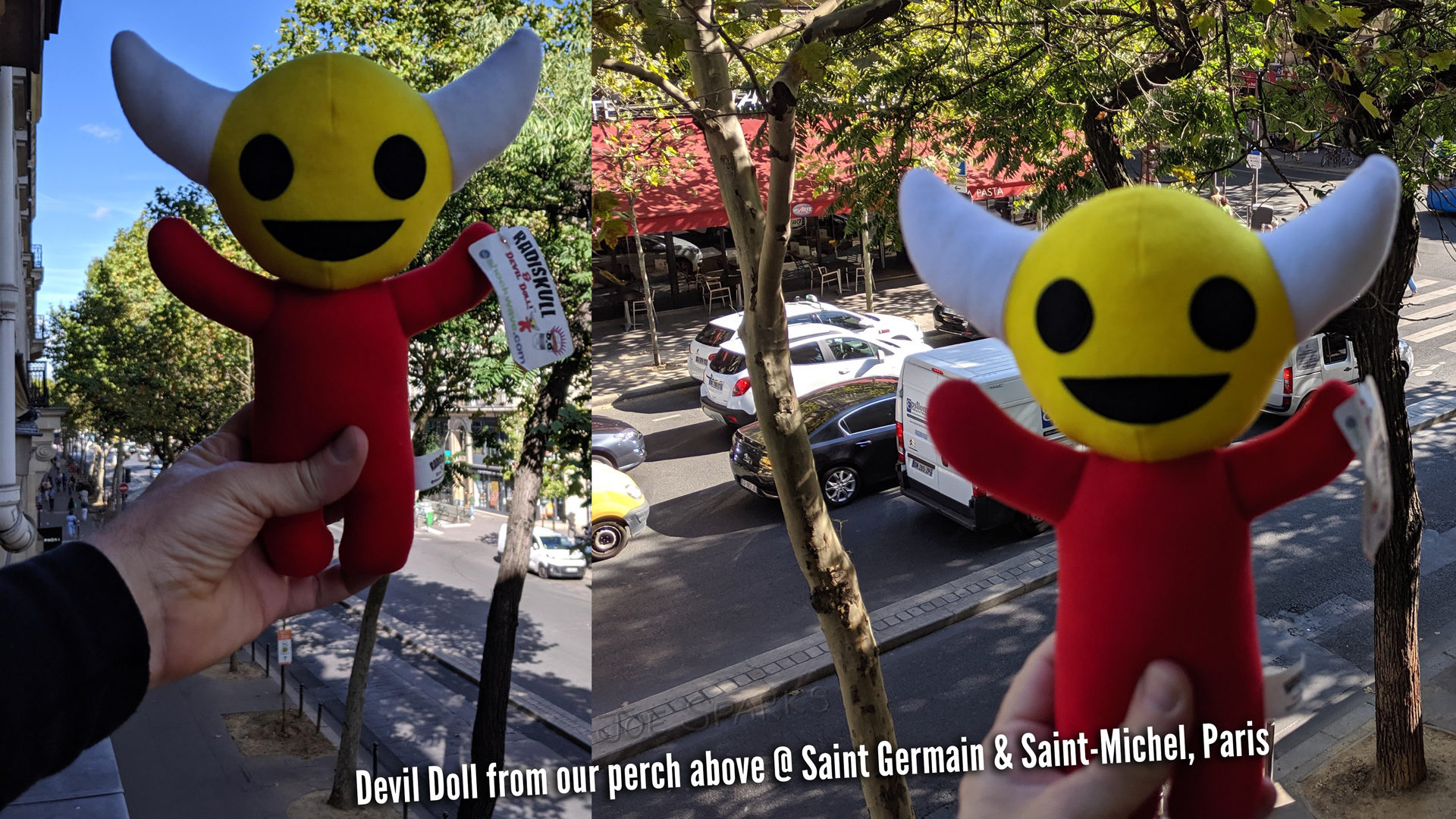 TRAIN TO BORDEAUX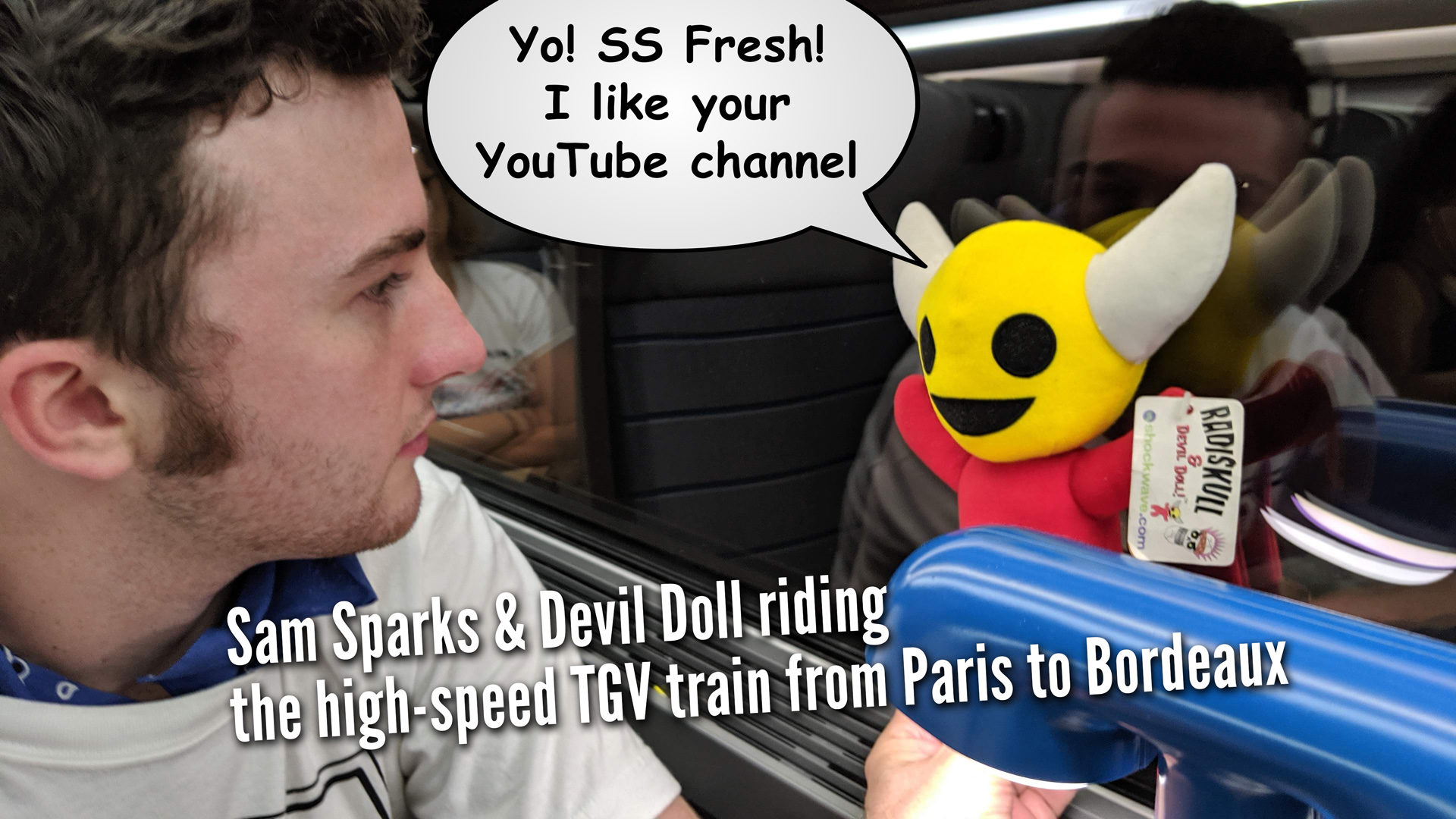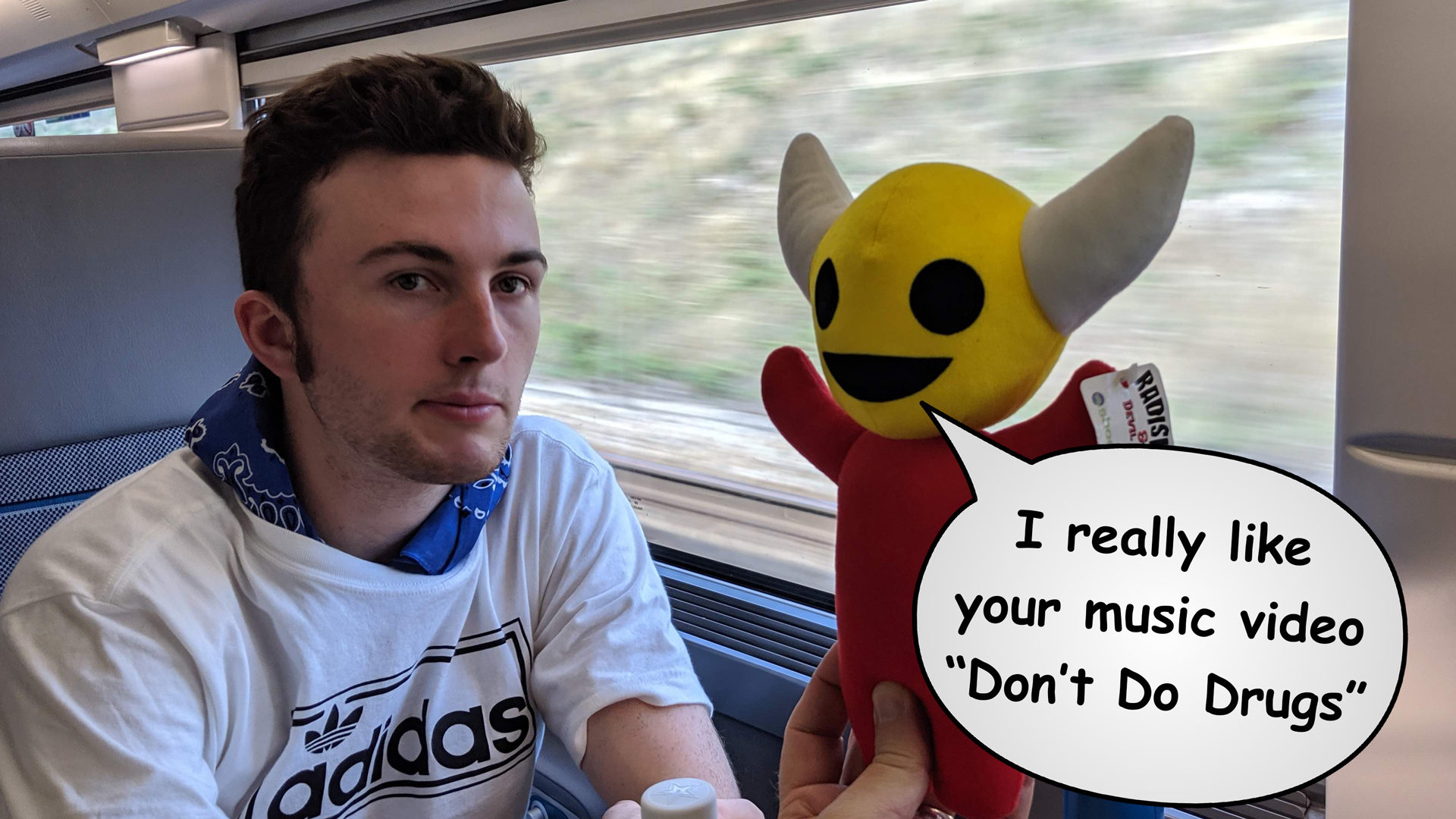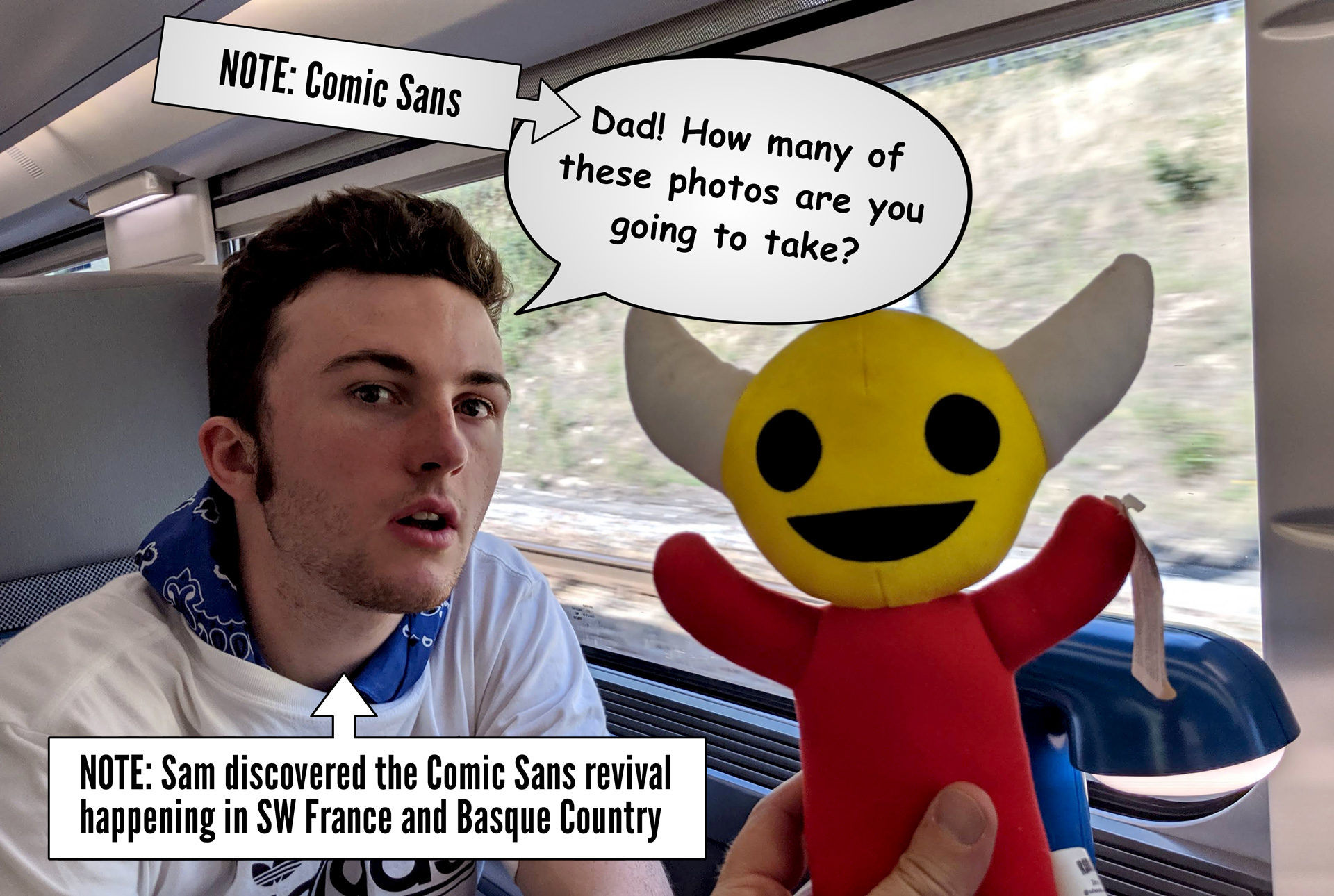 BORDEAUX, FRANCE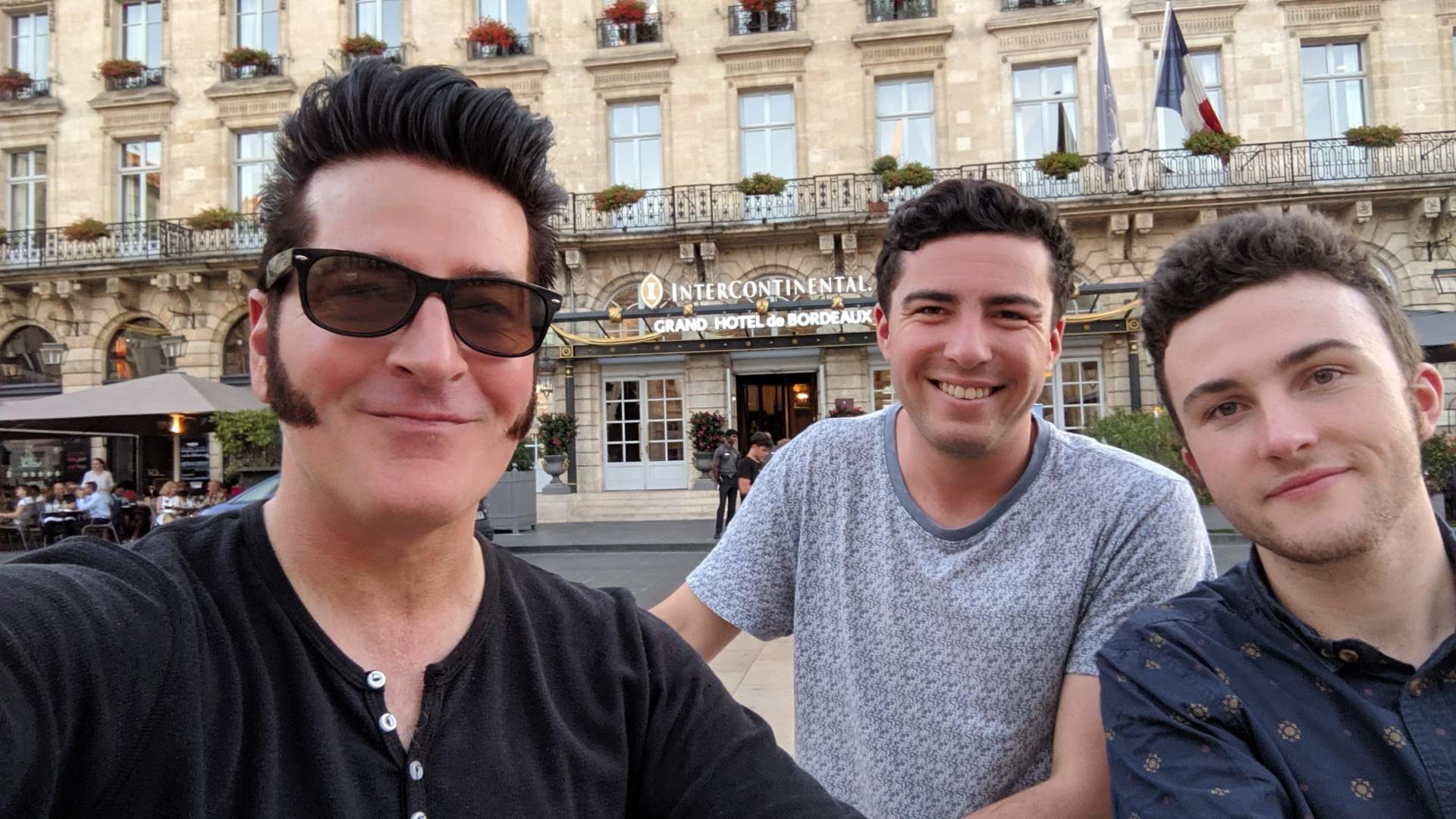 Bordeaux France is a magical, beautiful city. People just live and have fun in this wonderful place. Very lively, historic, and incredible food, produce, wine, cheese, everywhere!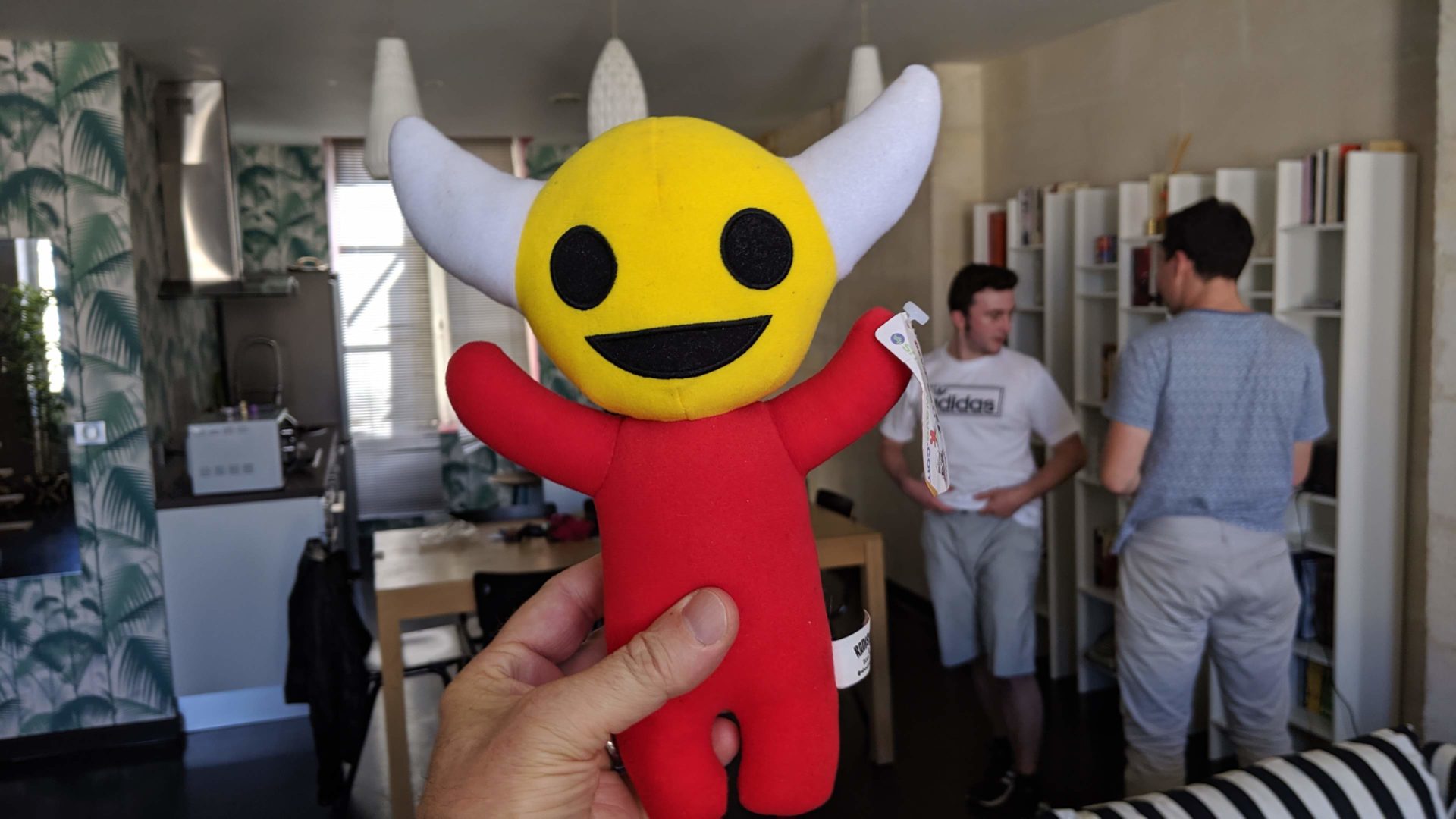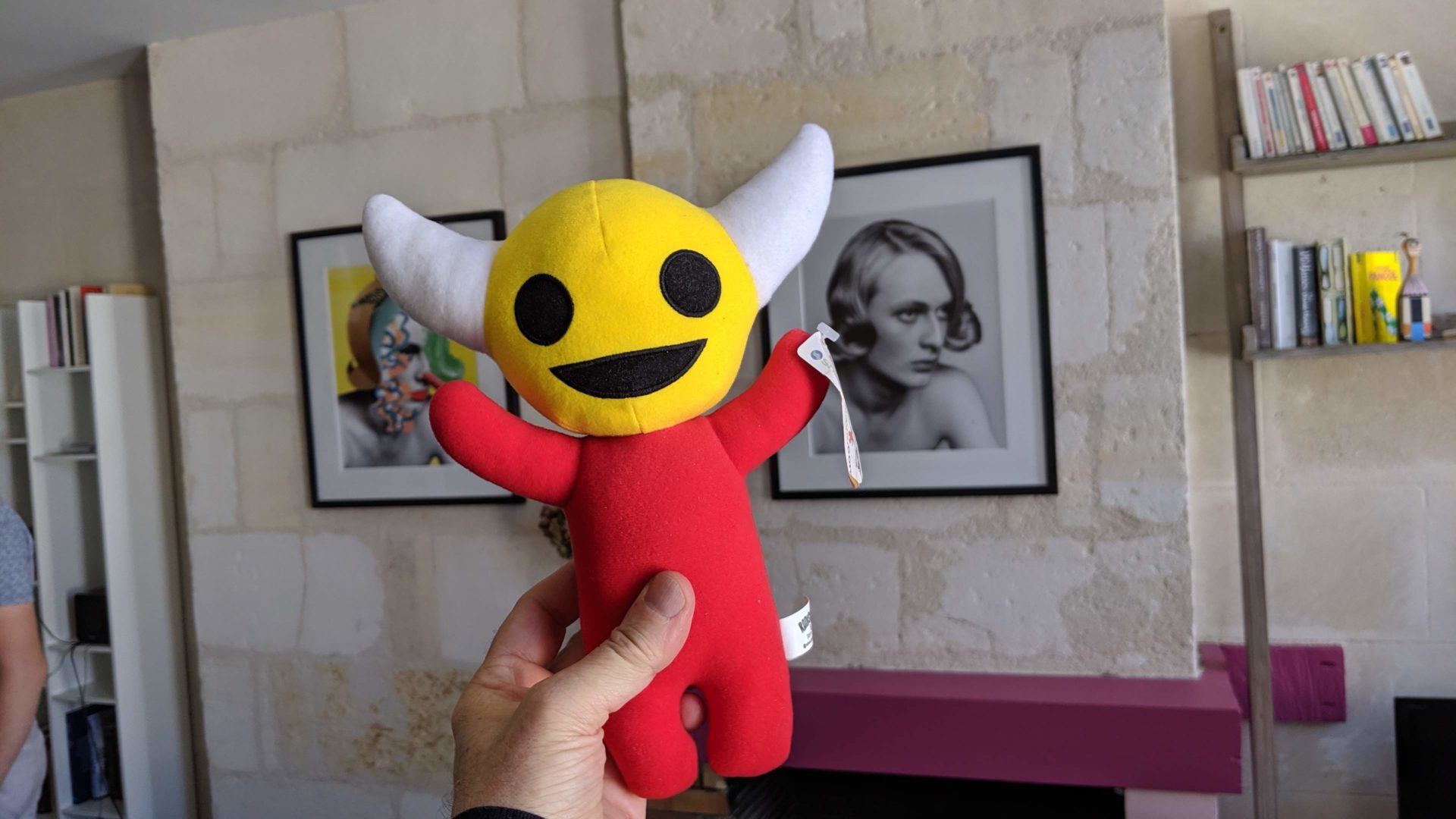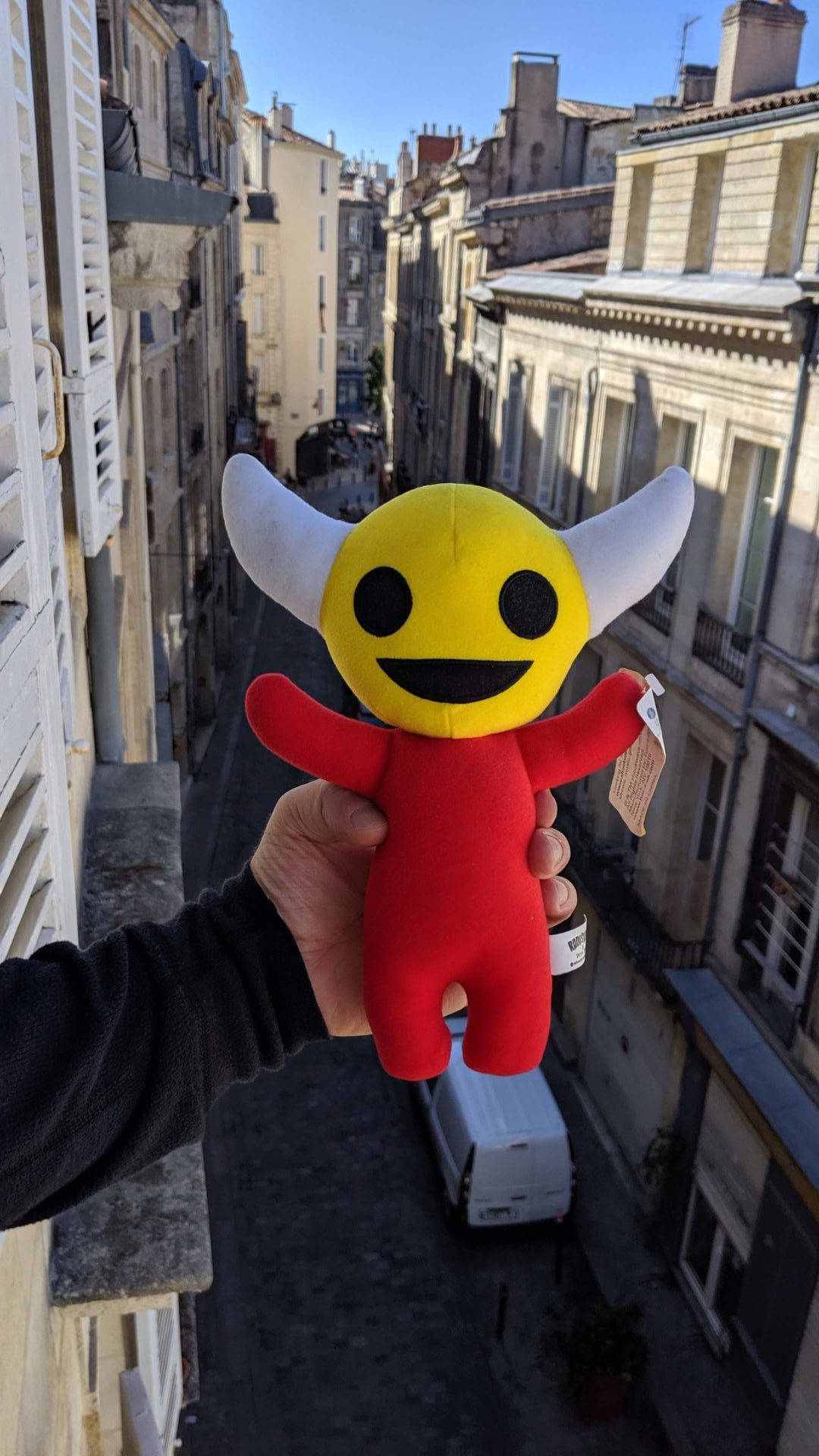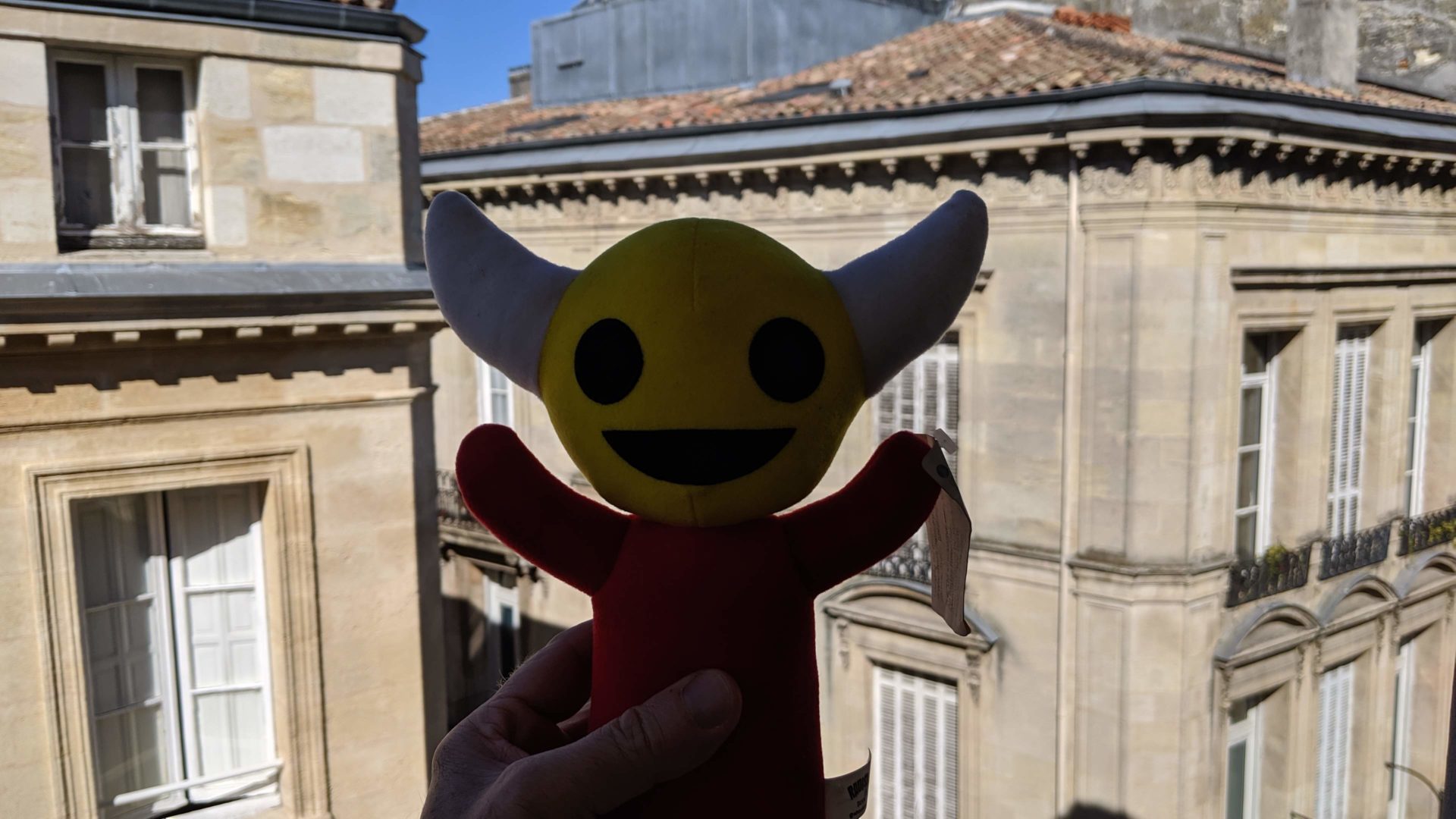 Gallery of Bordeaux Photos
Musee d'Aquitaine

I love old Commercial Art

Early packaging design

So punk, Musee d'Aquitaine

Bordeaux makes jets too, so watch out

I signed guest book at Musee d'Aquitaine

Sam added on

Musee d'Aquitaine Guestbook

From the back of our enormous apartment

REAPER is no joke

REAPER!

News Stand in Bordeaux 2019
Biarritz, France
The 2019 G7 meeting (of the most powerful people in the western world) was held here, just a couple weeks before we arrived. For about a week in Biarritz, France (officially in real Basque Country) I forgot to photo Devil Doll. I know! I gave him a good view though, so he was happy.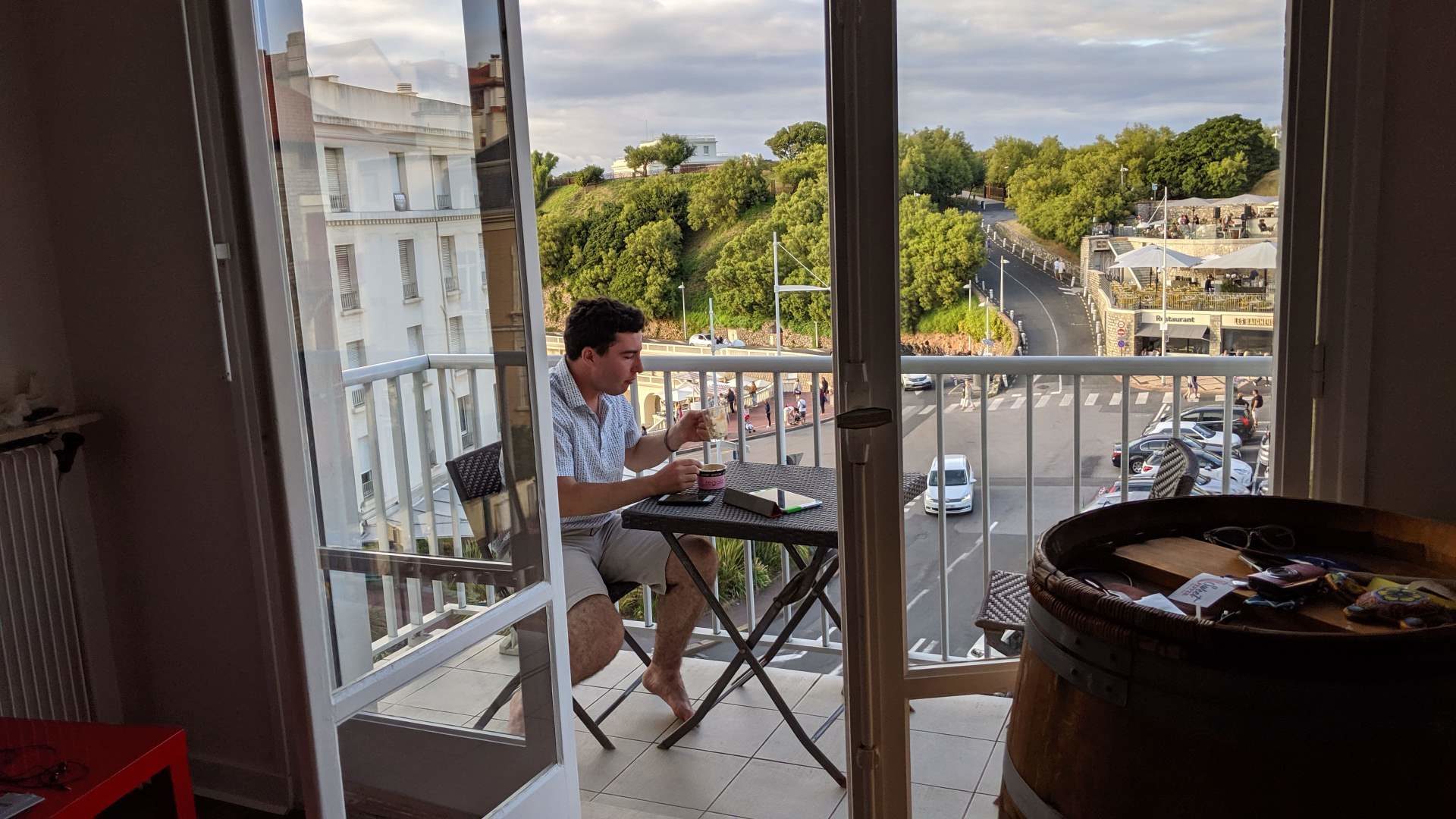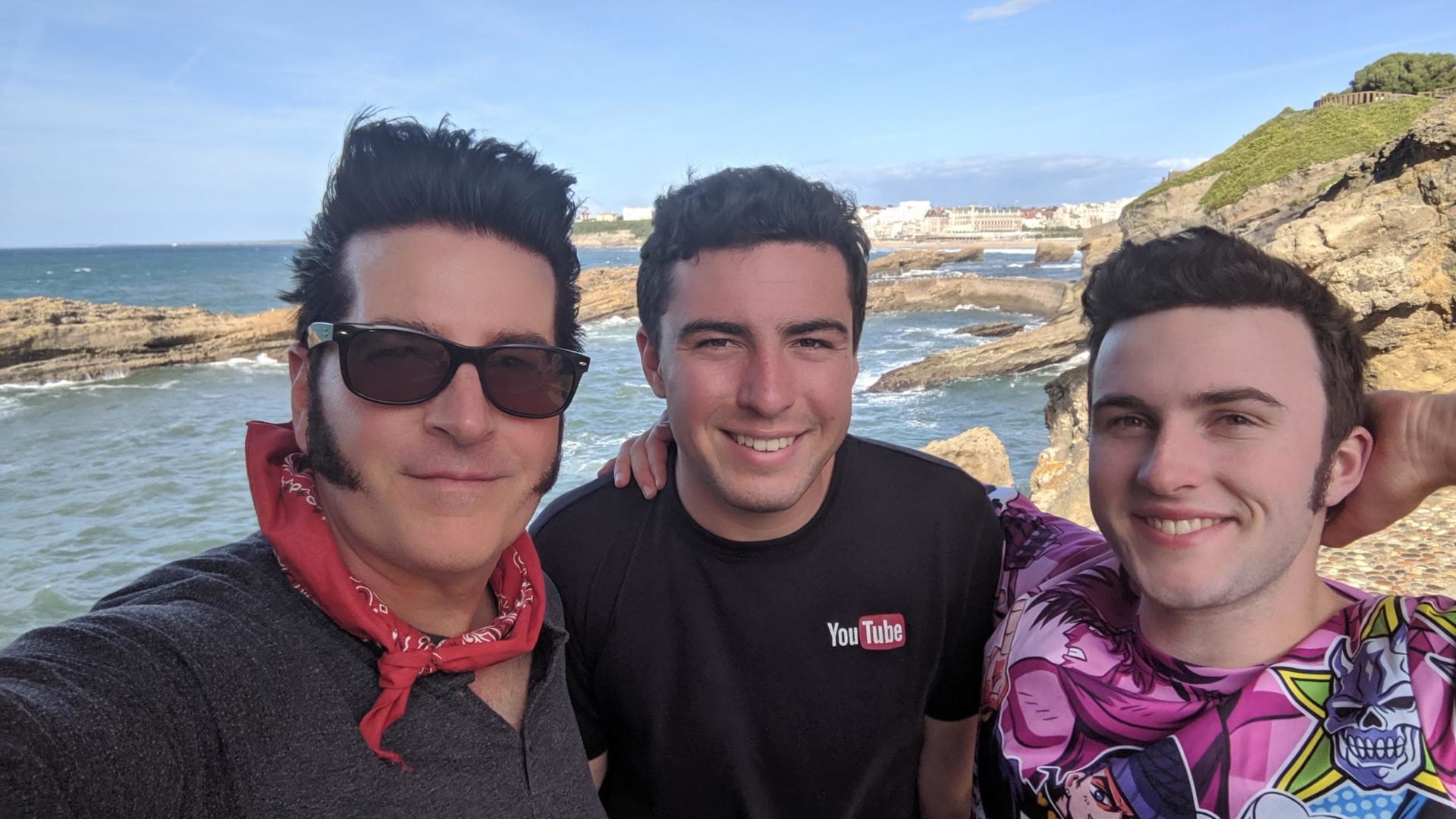 Here's about 10% of the photos I took in Biarritz, Bayonne, and Bidart France:
Met Famous Gamer on Train

Dora the Explorer!

L.A. Stage from TD

Église Sainte Eugénie

Another Magic Candle

Port Vieux

Rocher de la Vierge

Rocher de la Vierge

Rocher de la Vierge

Crazy vending machine

Bask in the Basque

Un Baguette

Typical Scene

Villa le Goéland

Tunnel near Aquarium

Hotel Du Palais

Villa le Goéland

Boys in the Surf

Stuck with Stuff

In Surf w/ Villa Belza in BG

Plage du Port Vieux so close

G7 2019 happened here

Hotel du Palais

Phare de Biarritz

Oh noes, chain trouble

time to fix it

Our hands got so dirty

Bayonne!

Beautiful Bayonne!

Cathédrale Sainte-Marie de Bayonne

The boys thought the red wood was "painted on" ha

Basque Cider!

Creperie a la Bolee

Creperie a la Bolee

Basque Gangs of Biarritz

Le Caveau

Makin' friends at the club

Le Caveau on a Friday Night

Le Caveau gets crazy after 2AM

Halles de la Ville de Biarritz

Halles de la Ville de Biarritz

Above Villa Belza

Bidart is delightful

Our deck over Biarritz

Typical Scene

Clubbin' with Max

Le Caveau on a Saturday Night

Milwaukee Cafe

Milwaukee founder Wendi is from Milwaukee!

She used to be a model in Paris!

Wendi Galligan Abeberry looks like Doris Day

Look at the Beach: La Grande Plage

Bernard, our host in Biarritz

Taking a bus to San Sebastian
Donostia * San Sebastian * Cultural Capital Pays Basque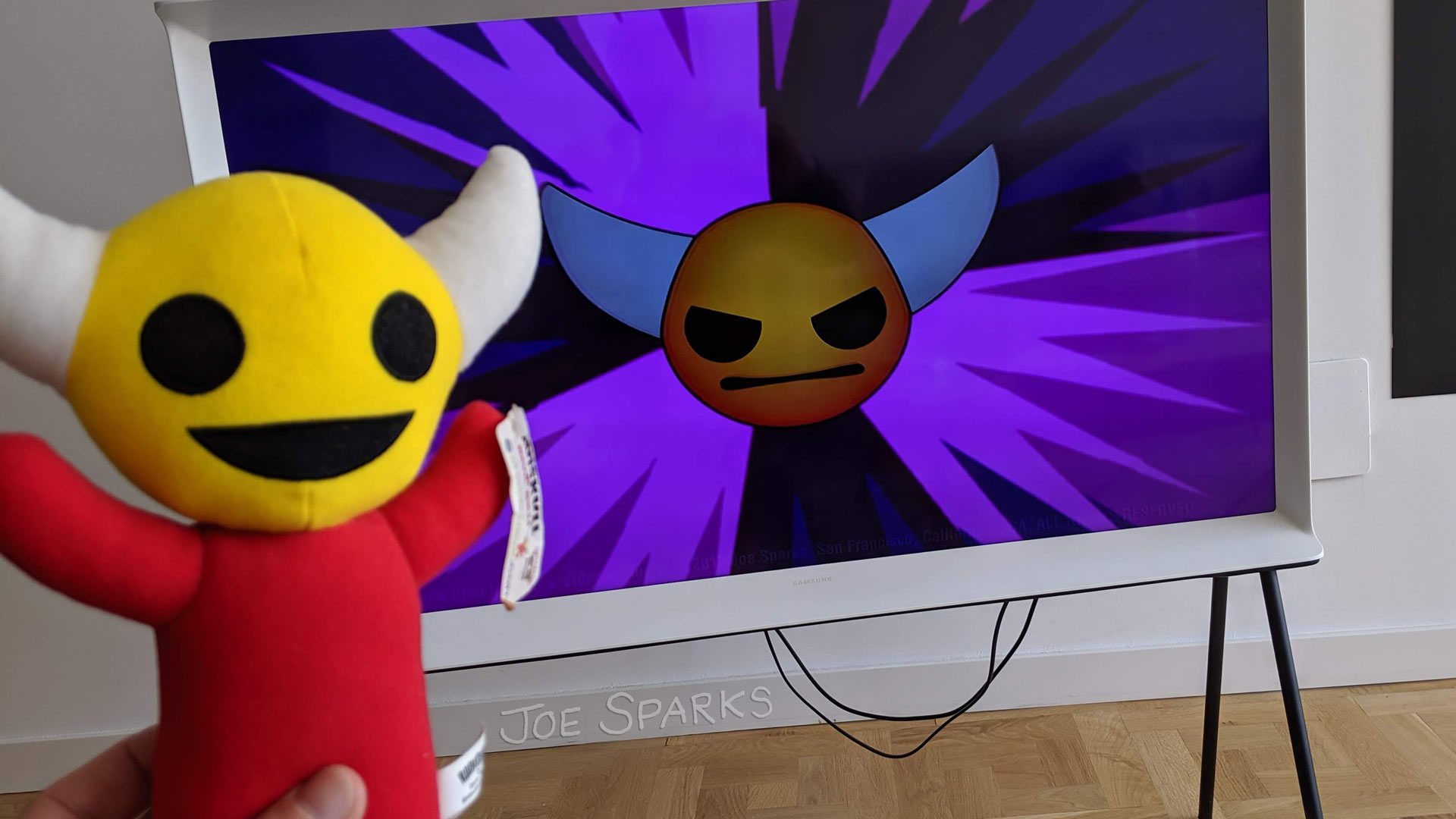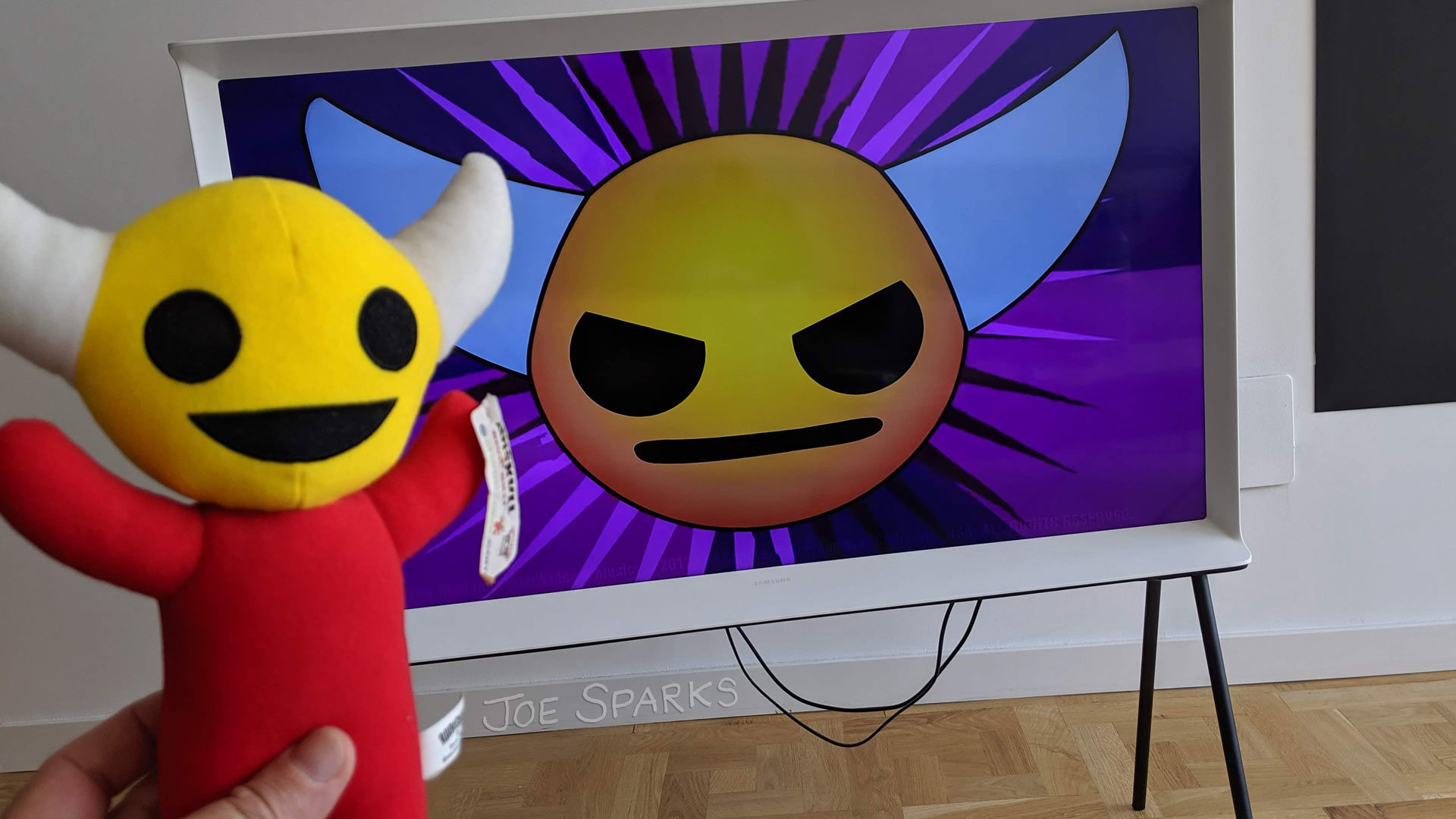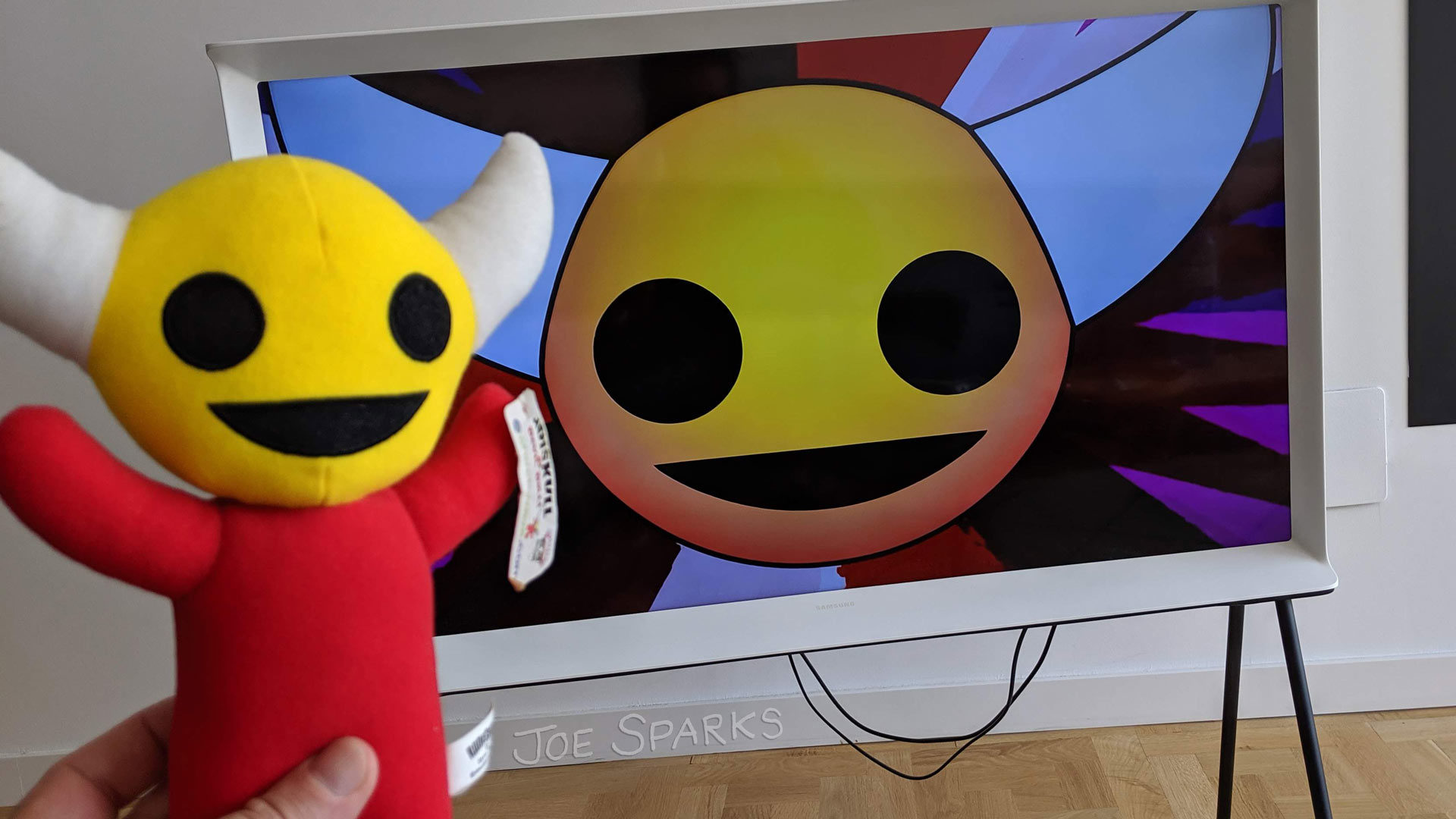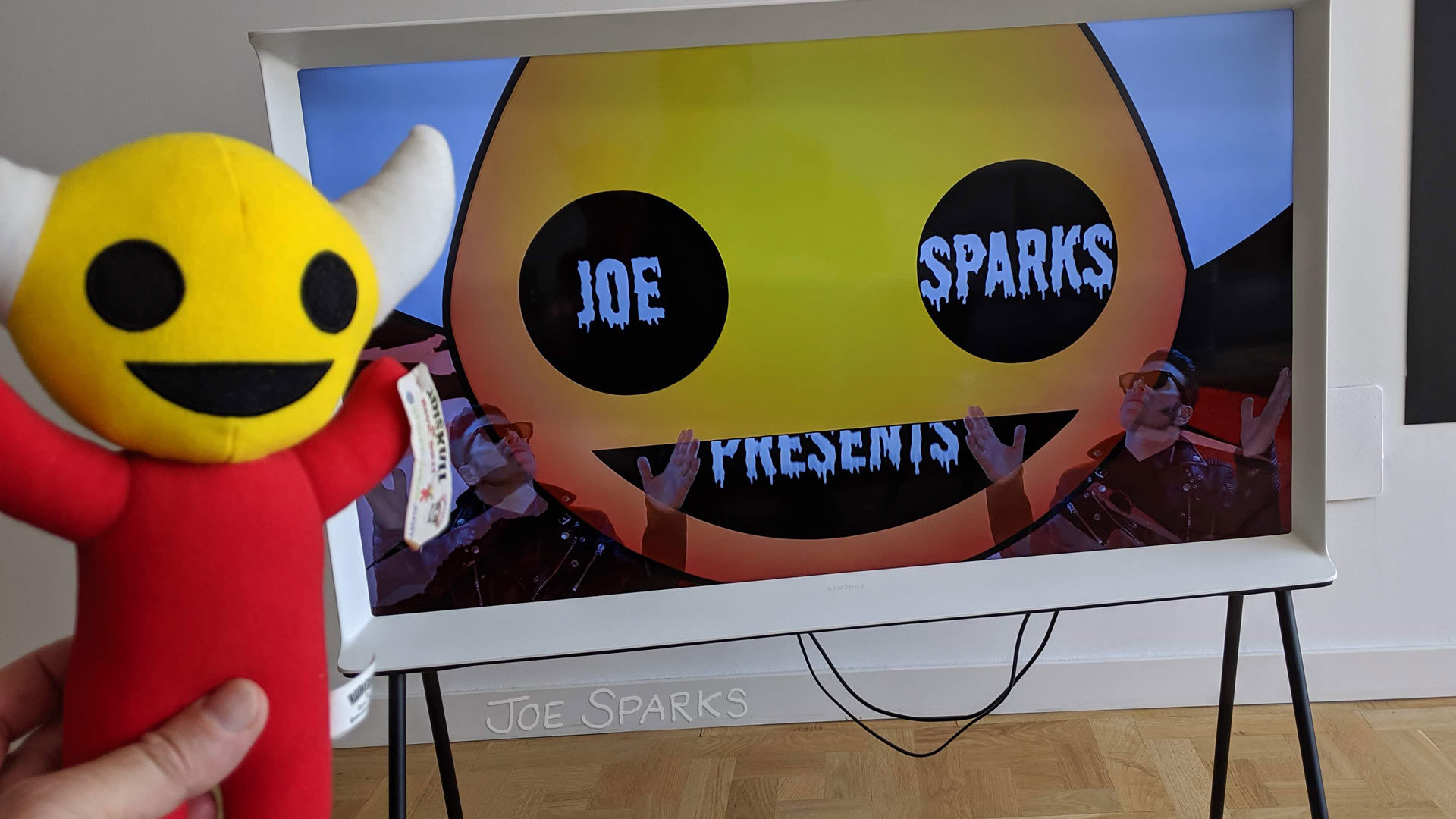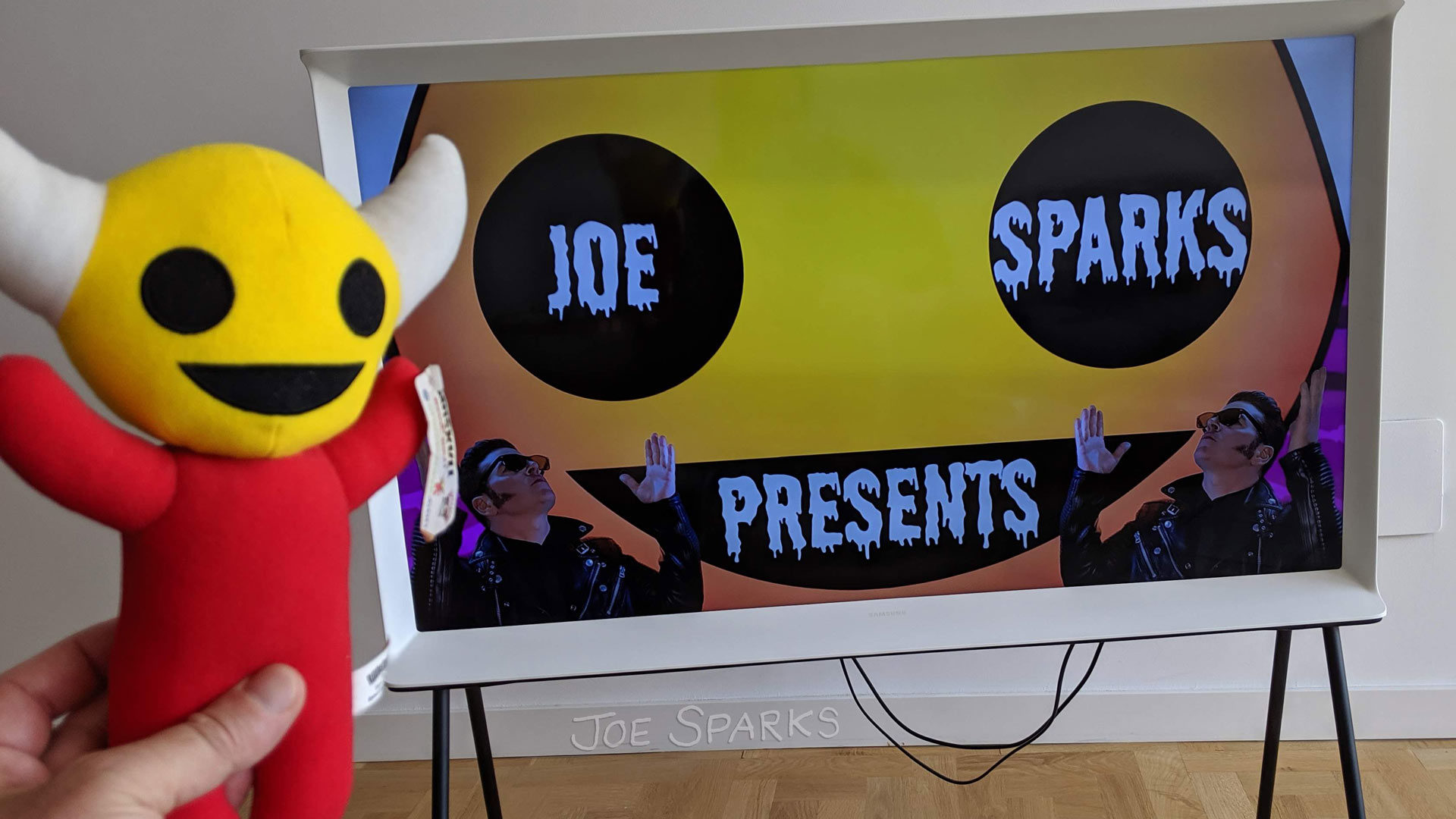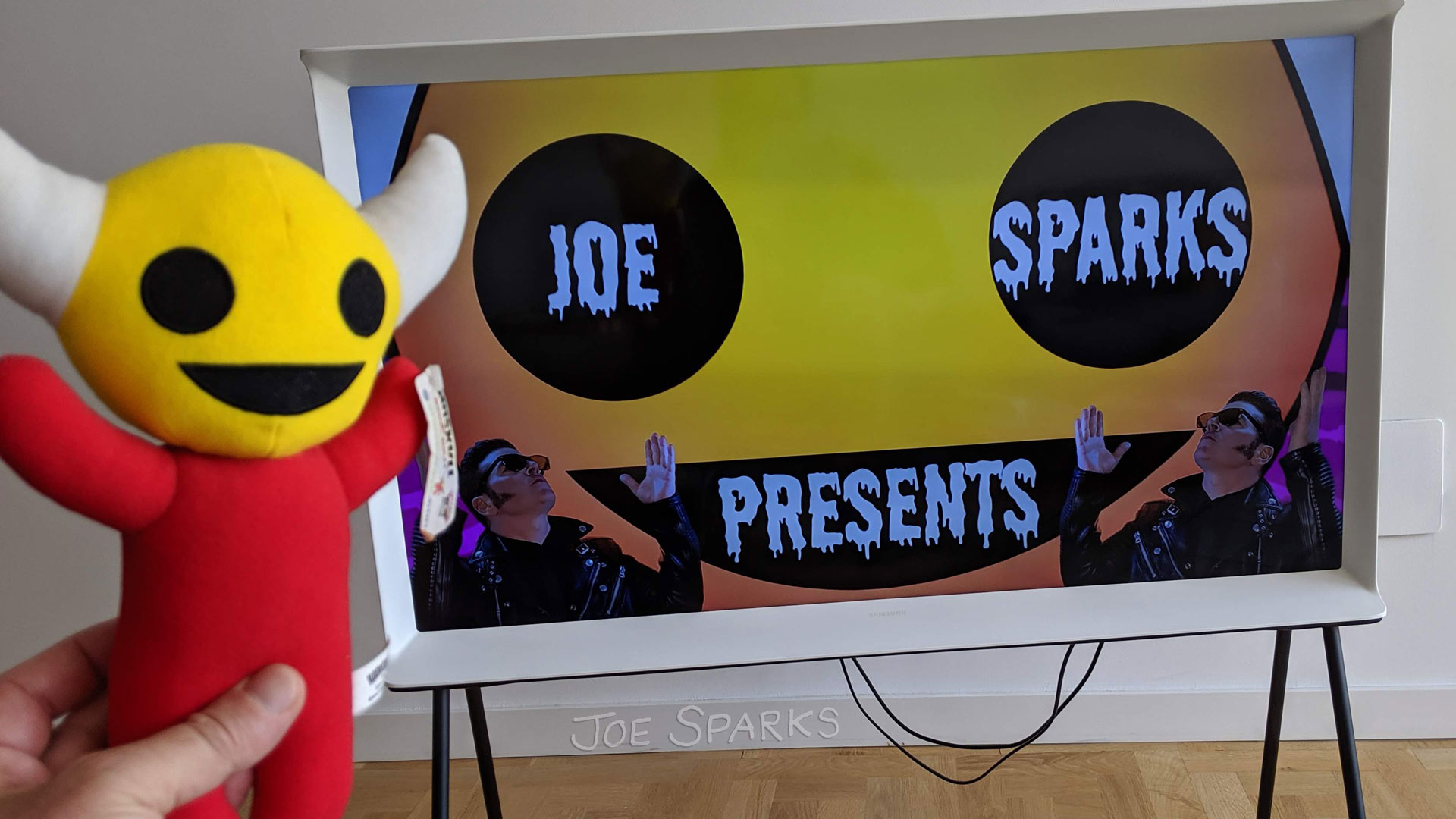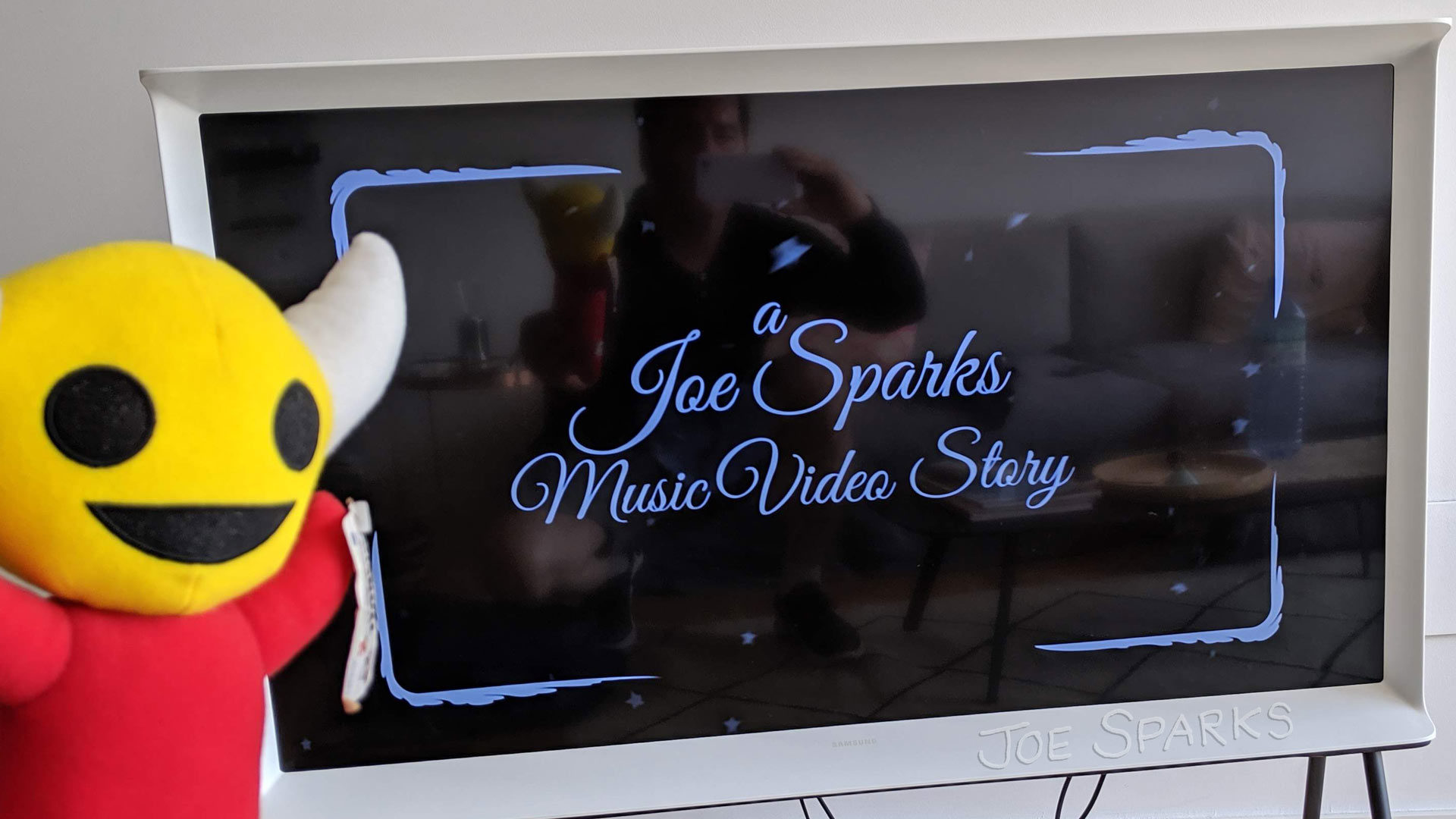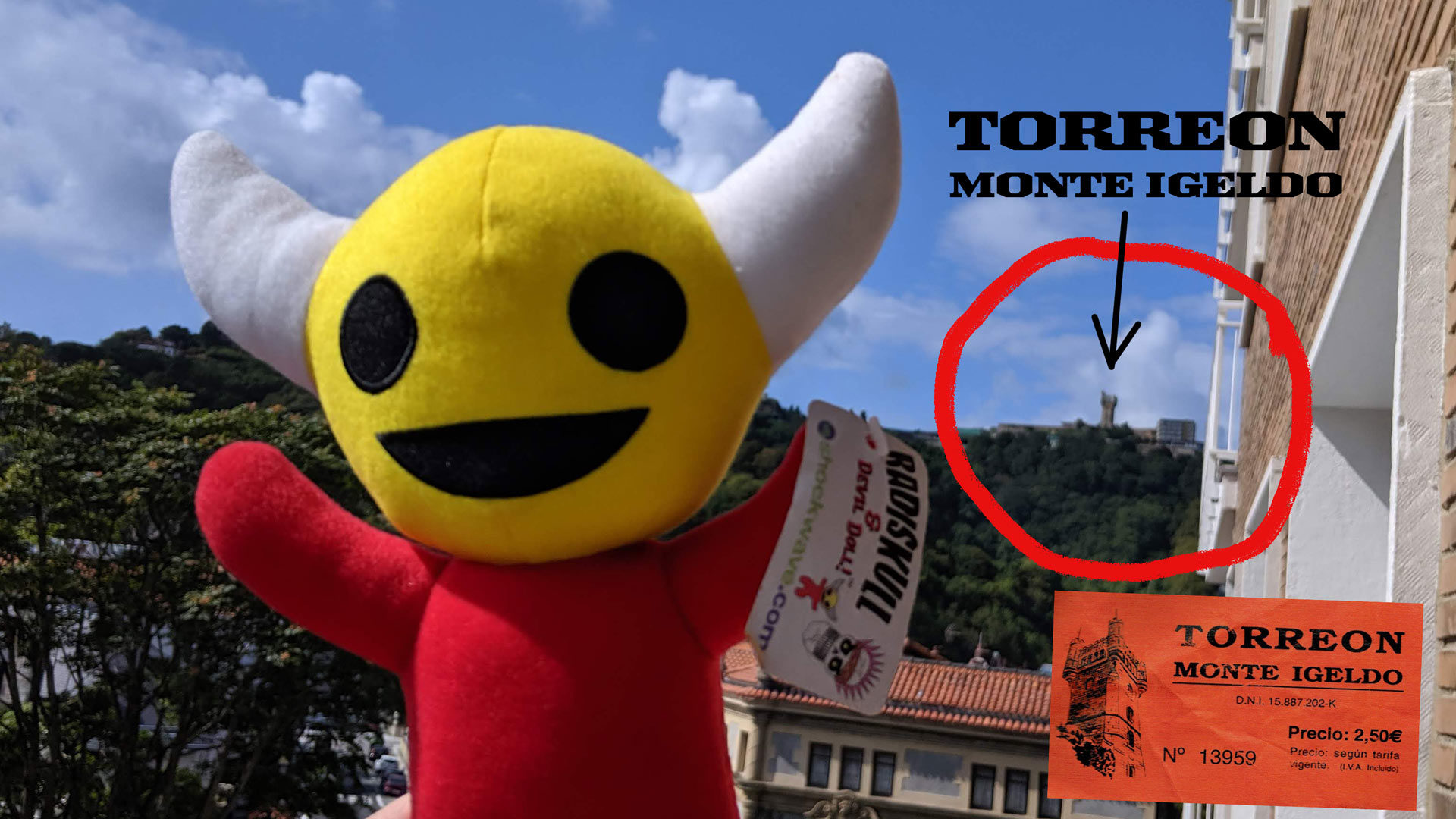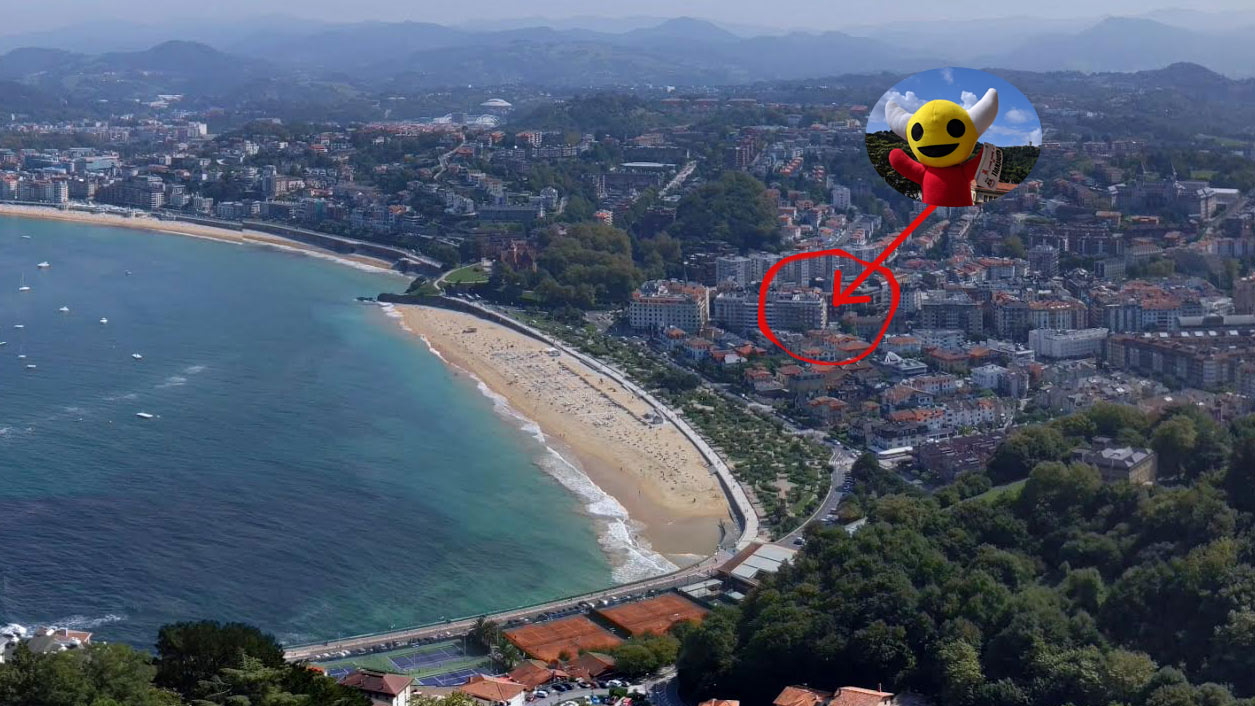 On top of Monte Igeldo is an amusement park build in 1912. Read more. It has a roller coaster and this amazing tower. Here's some of my photos from there:
Gare Hendaye: to Catch a Train back to Paris!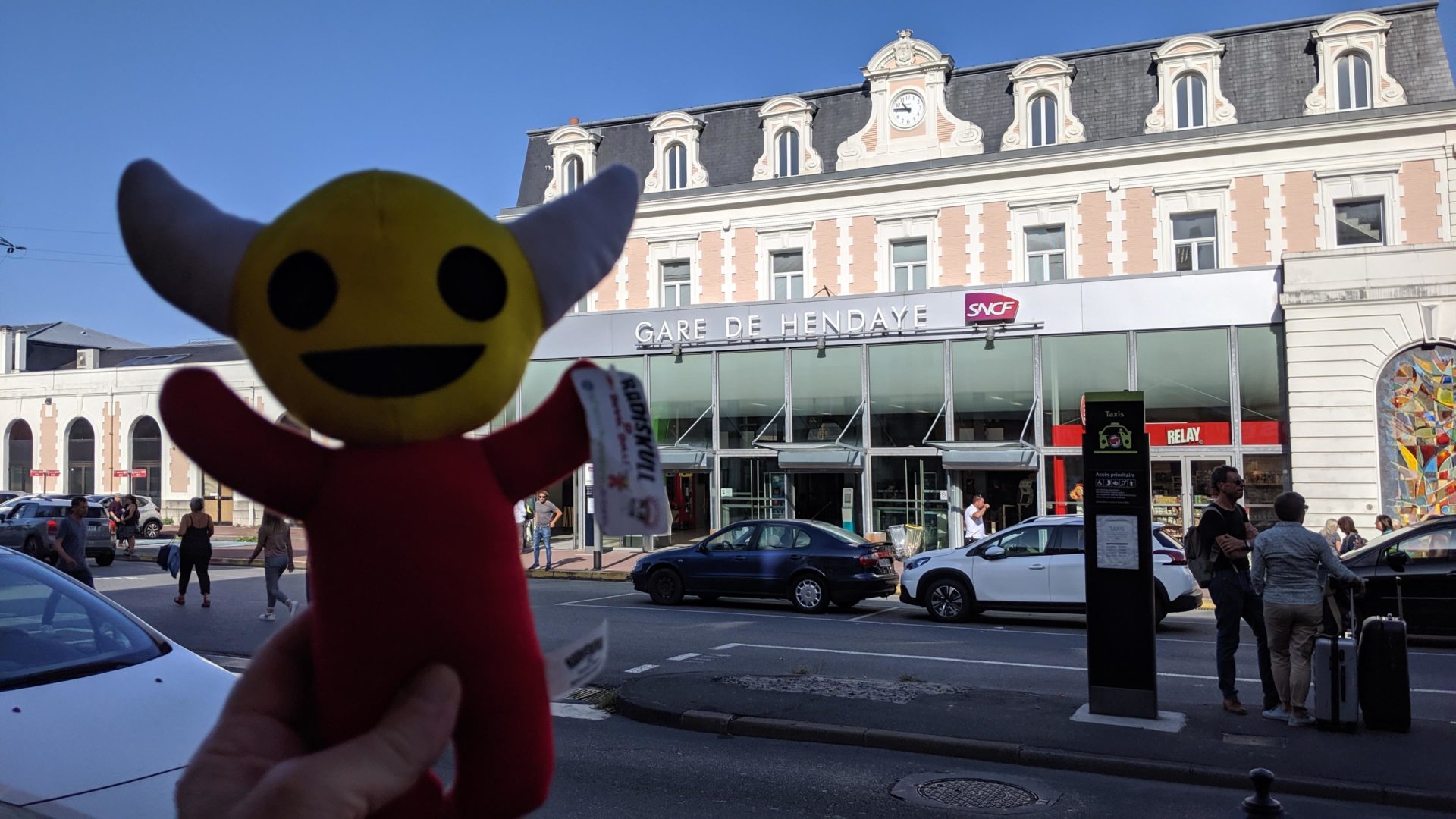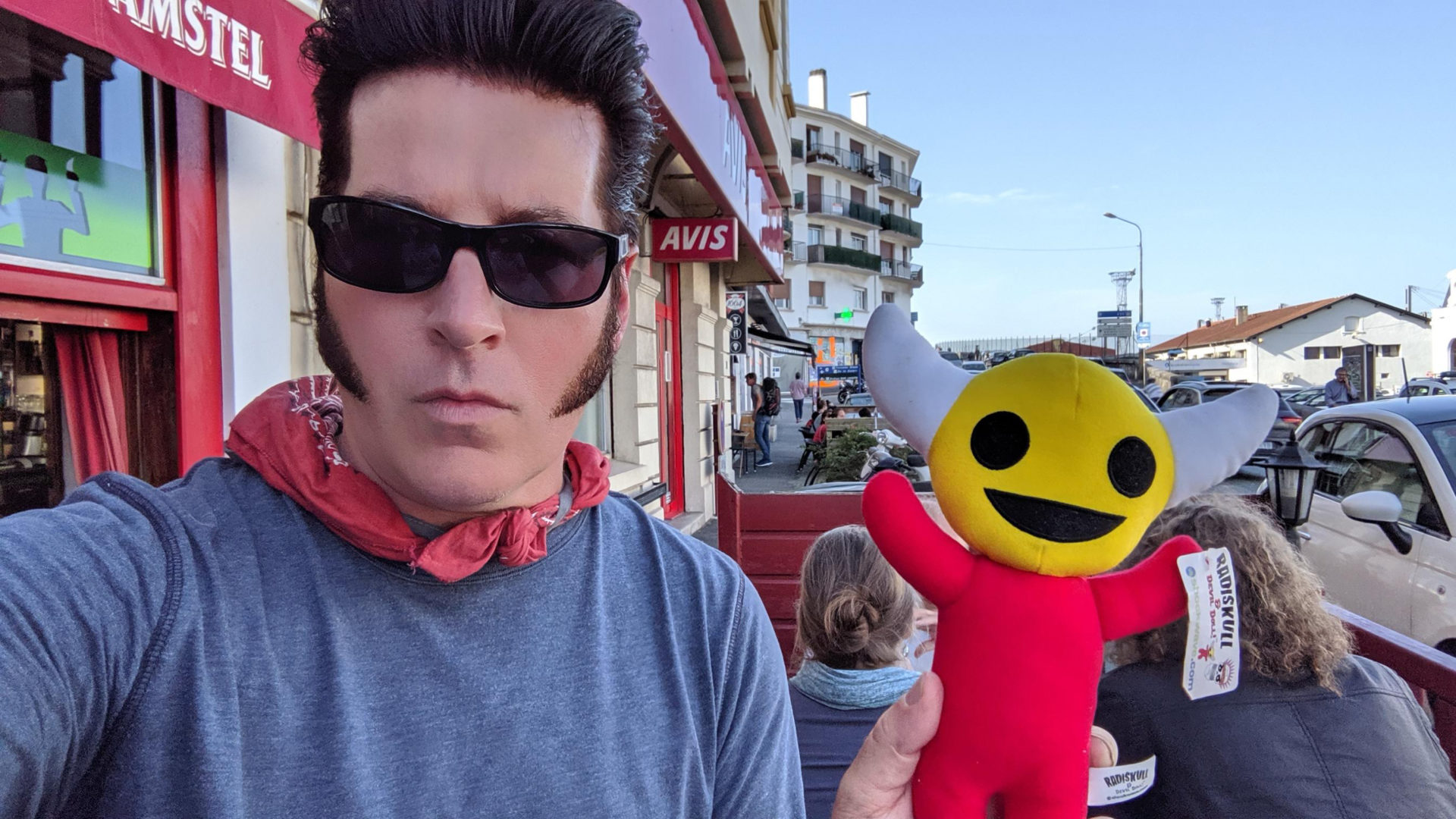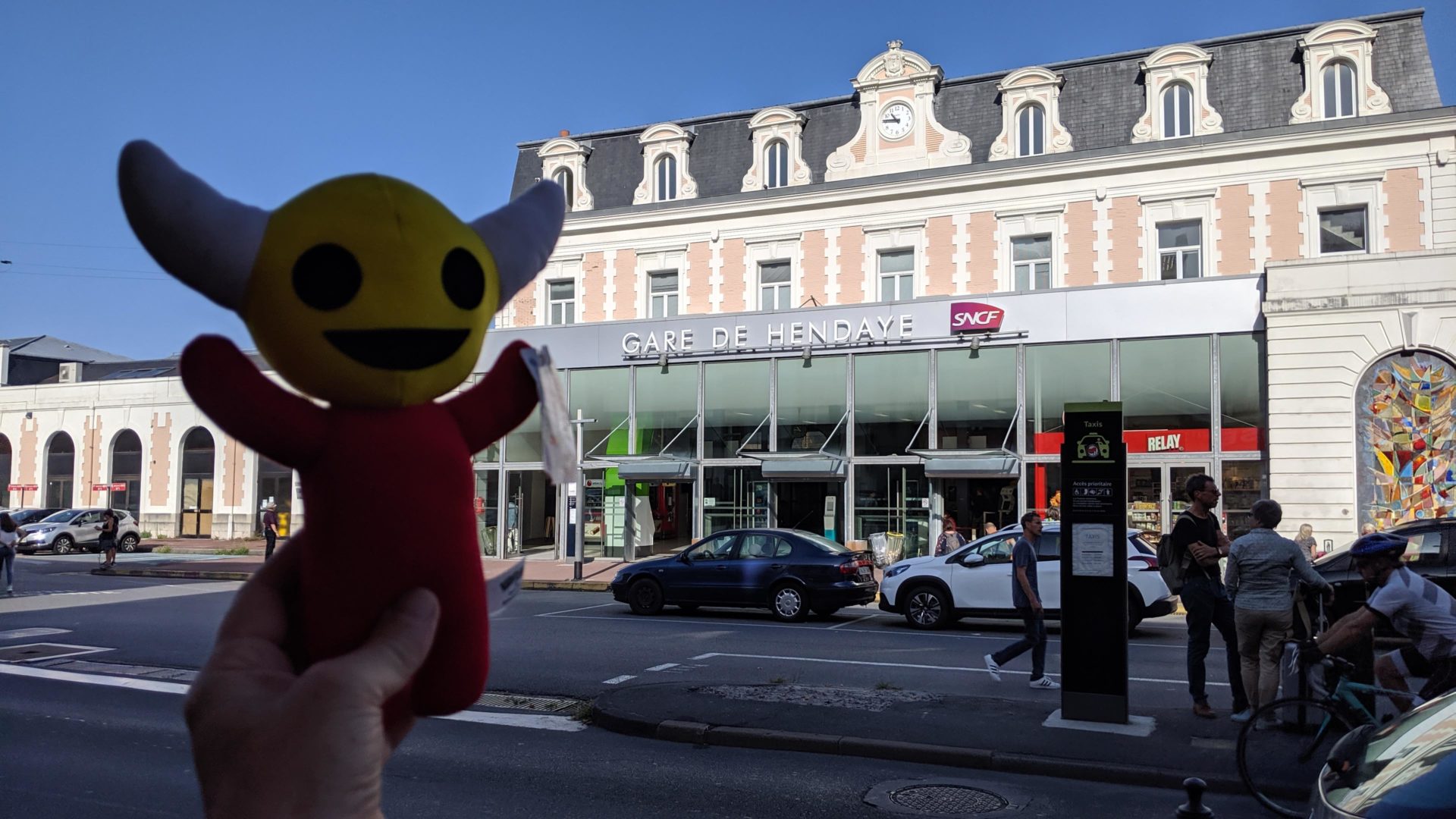 A Few More Days in Paris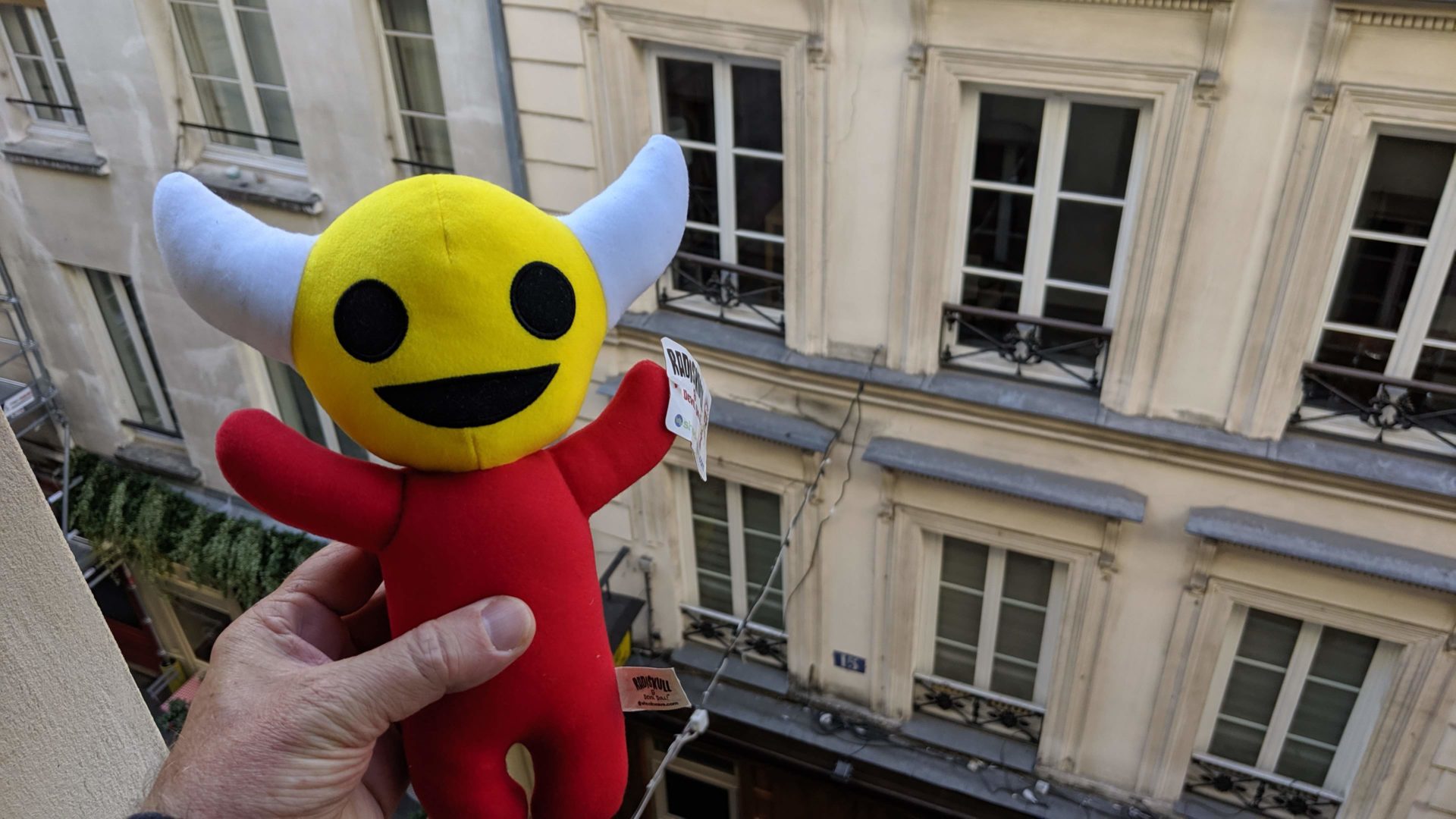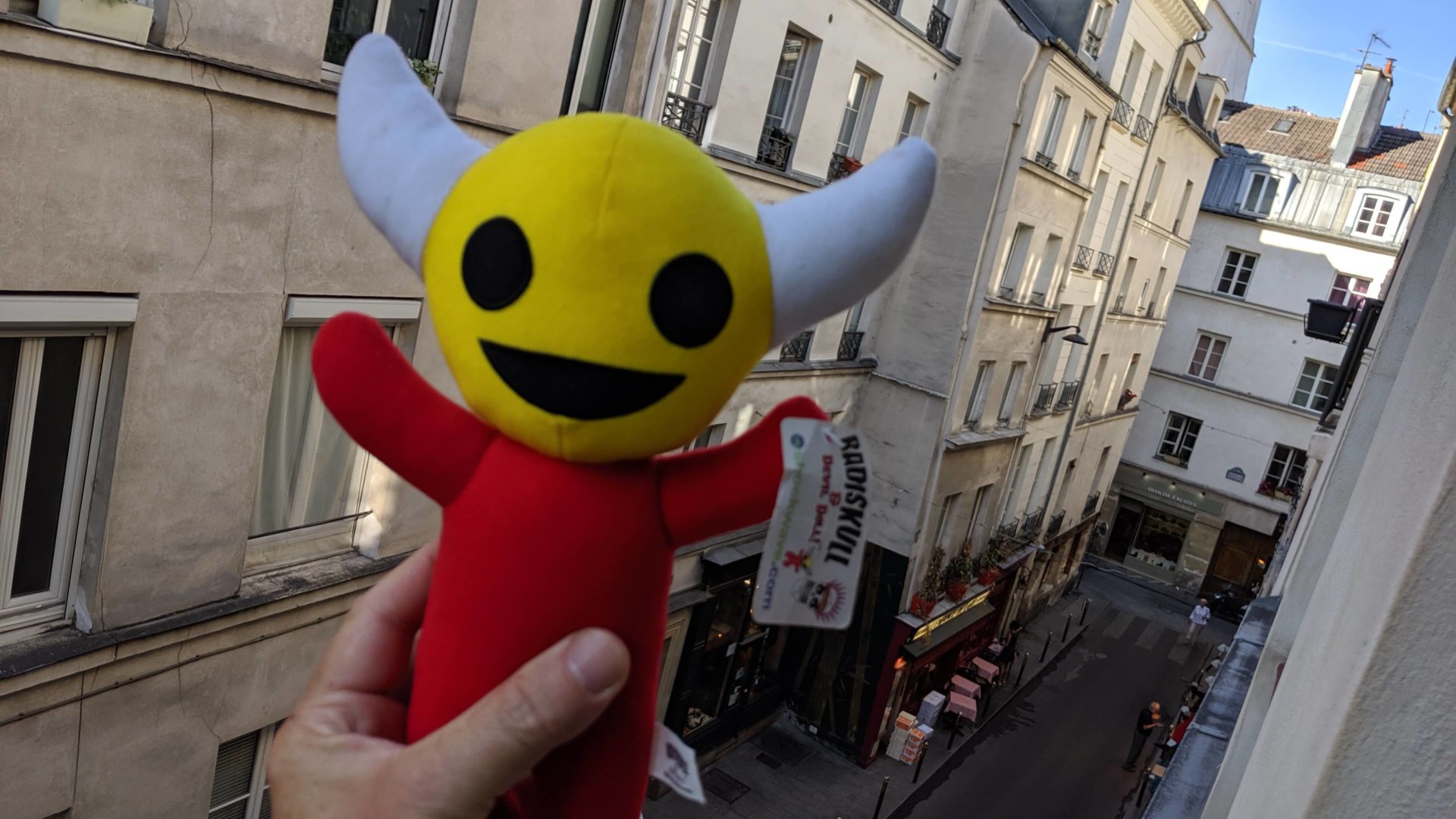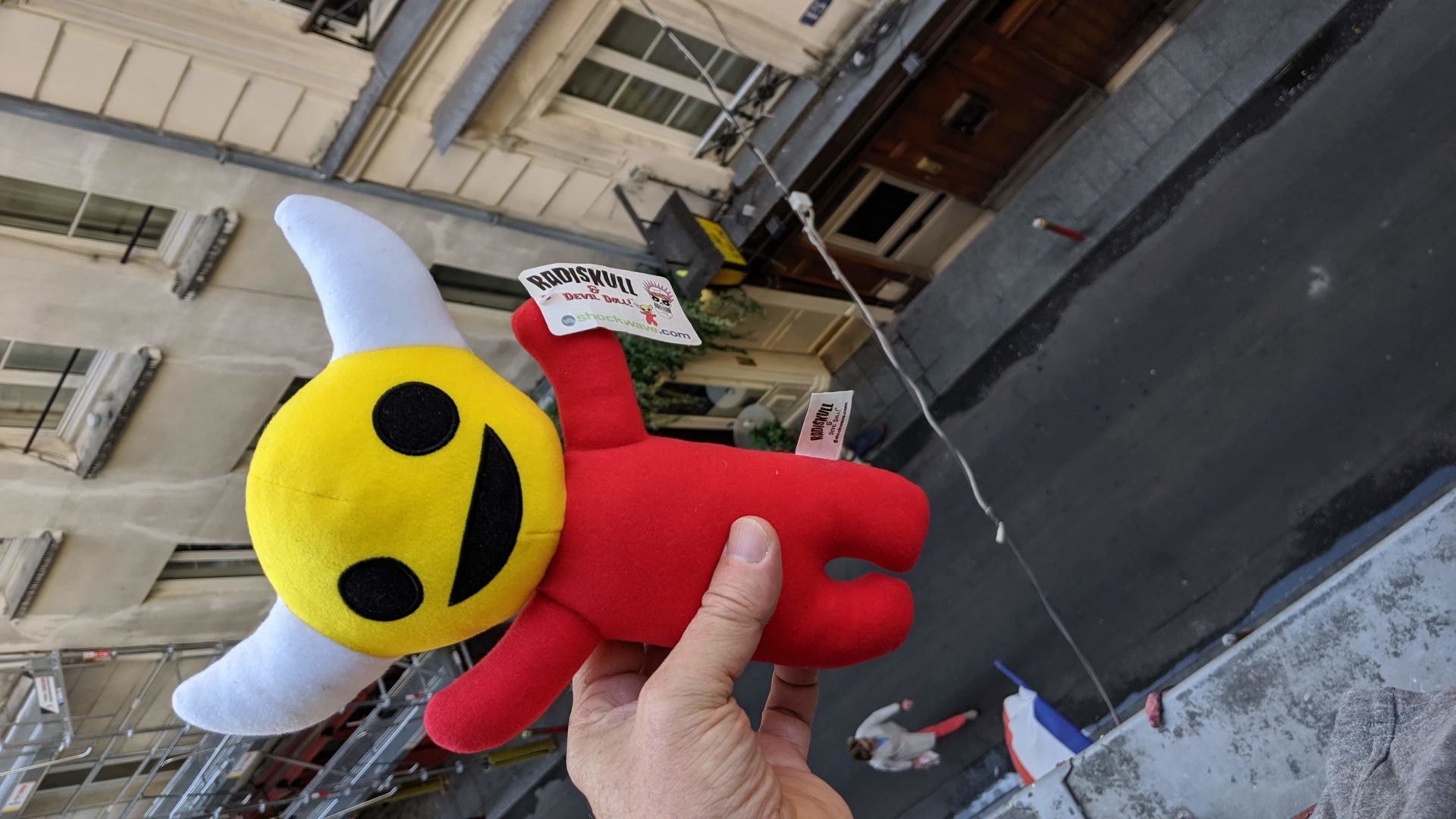 Thanks for looking at my travel photos!
Please join me on YouTube and subscribe to my channel (totally free of course):
https://www.youtube.com/channel/UCq22h1pdJwWul43FS2cmlqA
you can also simply remember: youtube.com/joesparks