For the first time ever, a song of mine is available on all major music streaming services and online music vendors. JoeSparks.com is a music publisher. URLs for streaming & downloading are posted below or simply search for "Chief Disco Investigator" on your favorite music services.
In this post, I write about my current music tools and remember the horns in my computer game hits "Spaceship Warlock Theme" and "You Are Dead."
"Chief Disco Investigator" sounds like disco 70's, synthpop 80's, and typical Joe Sparks.
Take a listen, and you'll hear Radiskull & Devil Doll style beats & strings, and hints of my music from TOTAL DISTORTION and SPACESHIP WARLOCK.
"CDI" Golden Trombones & Studio One
I love the horns in my new music "Put Your Headphones On." I thought "horns are pretty new for me" but then I remembered that sweet sax solo I played in the "You Are Dead" song in Total Distortion. I also used horns in my theme song for Spaceship Warlock. (more on that, below)
Presonus Studio One Professional is my DAW since 2017 (DAW = music recording software/UI where I make music), and I highly recommend it (Previously: Apple Logic Pro and many others). For the actual horns, I used the Presence XT brass instruments (bundled with S1): "Trumpet Full" and "Golden Trombone" instruments, unmodified. All the string instruments are also from Presence XT.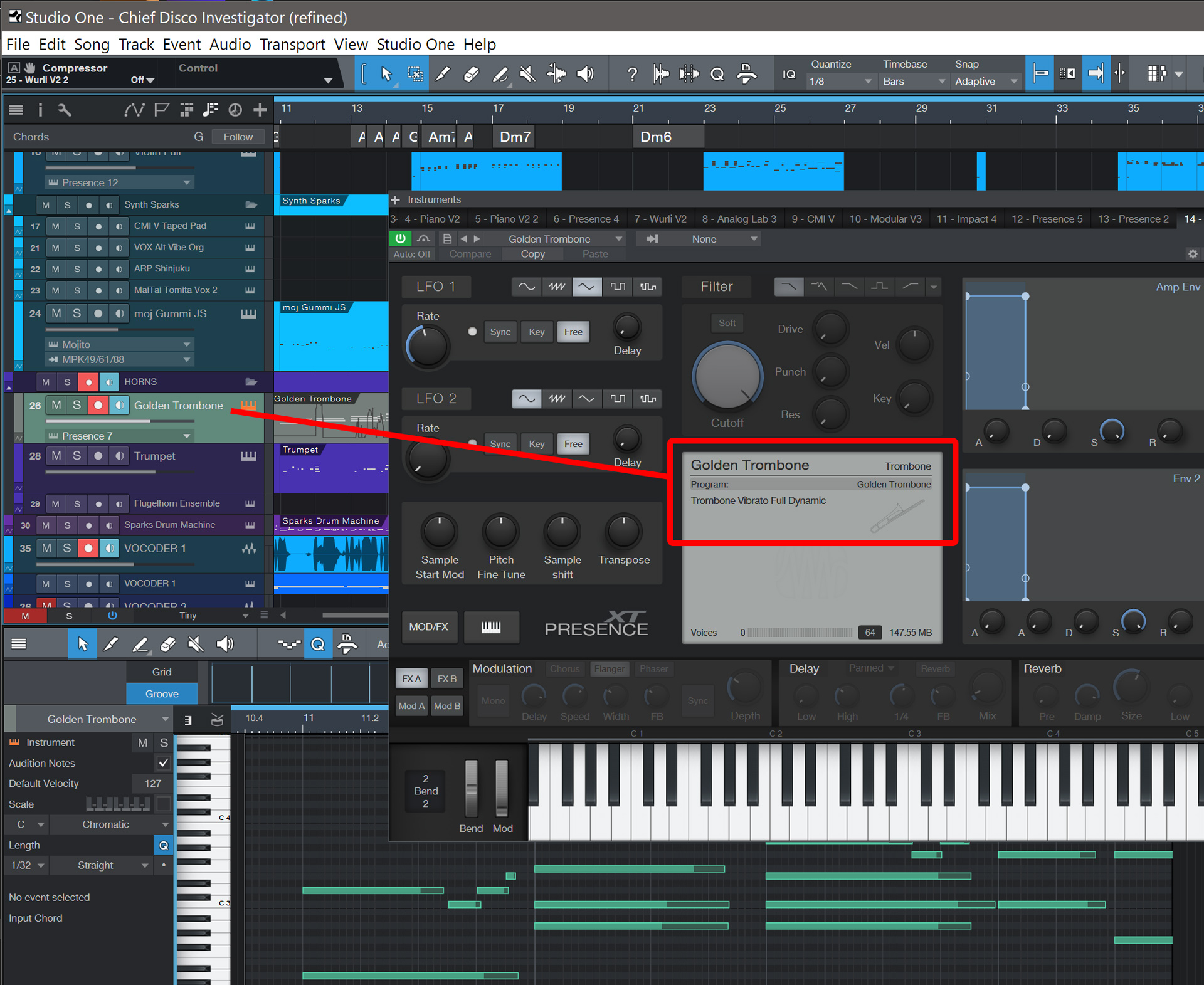 Read more of my musical tool notes after this:
Hear "Chief Disco" Everywhere Online
This is the first time I published a song to all commercial music streaming & downloaders. If this goes well, I will release my entire catalog (that I can find or recreate), from Radiskull to my Game Music, and all of my new songs. Click & Listen to my song on the links below and help make this experiment worthwhile:
CHIEF DISCO INVESTIGATOR on Amazon https://www.amazon.com/Chief-Disco-Investigator-Joe-Sparks/dp/B07ZRYK6KZ/
CHIEF DISCO INVESTIGATOR on Spotify
https://open.spotify.com/album/1vinzCMBk5vhhsOzpCNEn0
CHIEF DISCO INVESTIGATOR on iTunes
https://music.apple.com/us/album/chief-disco-investigator-single/1485615932
CHIEF DISCO INVESTIGATOR on Google https://play.google.com/store/music/album?id=B5lw7g2i3ioypoqfloteh3jljpa&tid=song-Te5irwcalra37k37npbdcal7wai
CHIEF DISCO INVESTIGATOR on Tidal http://www.tidal.com/album/121433708
CHIEF DISCO INVESTIGATOR on Deezer
http://www.deezer.com/album/117060912
CHIEF DISCO INVESTIGATOR on last.fm
https://www.last.fm/music/Joe+Sparks/_/Chief+Disco+Investigator
Click & Listen Above! It's an easy way to support my work. Buy for 99 cents, or simply stream it often (While you have Coffee with Friends!) on any streaming music service you subscribe to. And THANK YOU!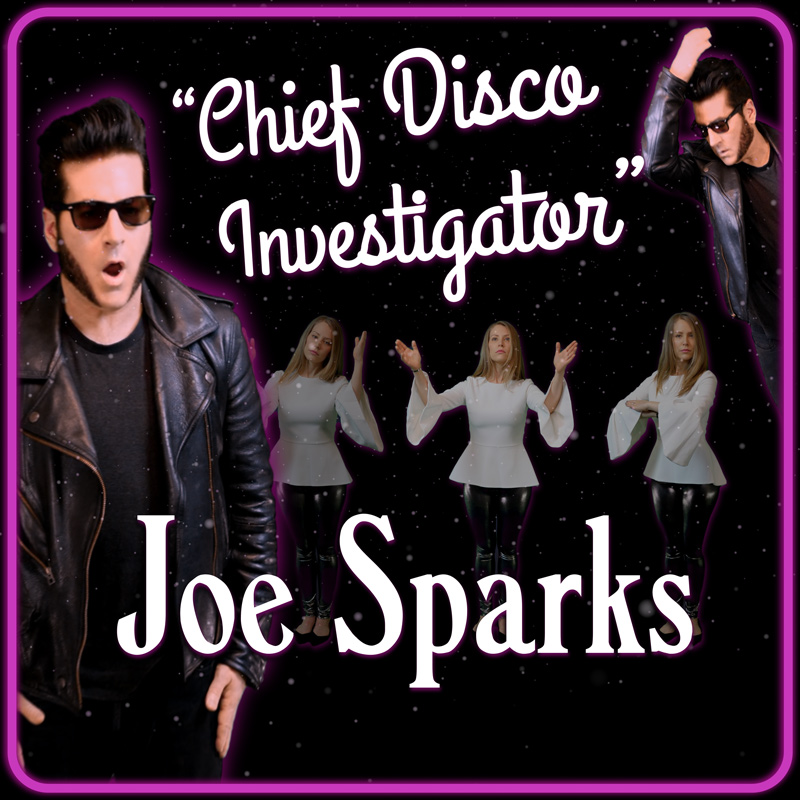 More Music Production notes for "CDI"
For my very punchy main synth BASS (easy to hear throughout) I used Studio One instrument Mojito. I started with the Gummi bass preset and modified it thusly: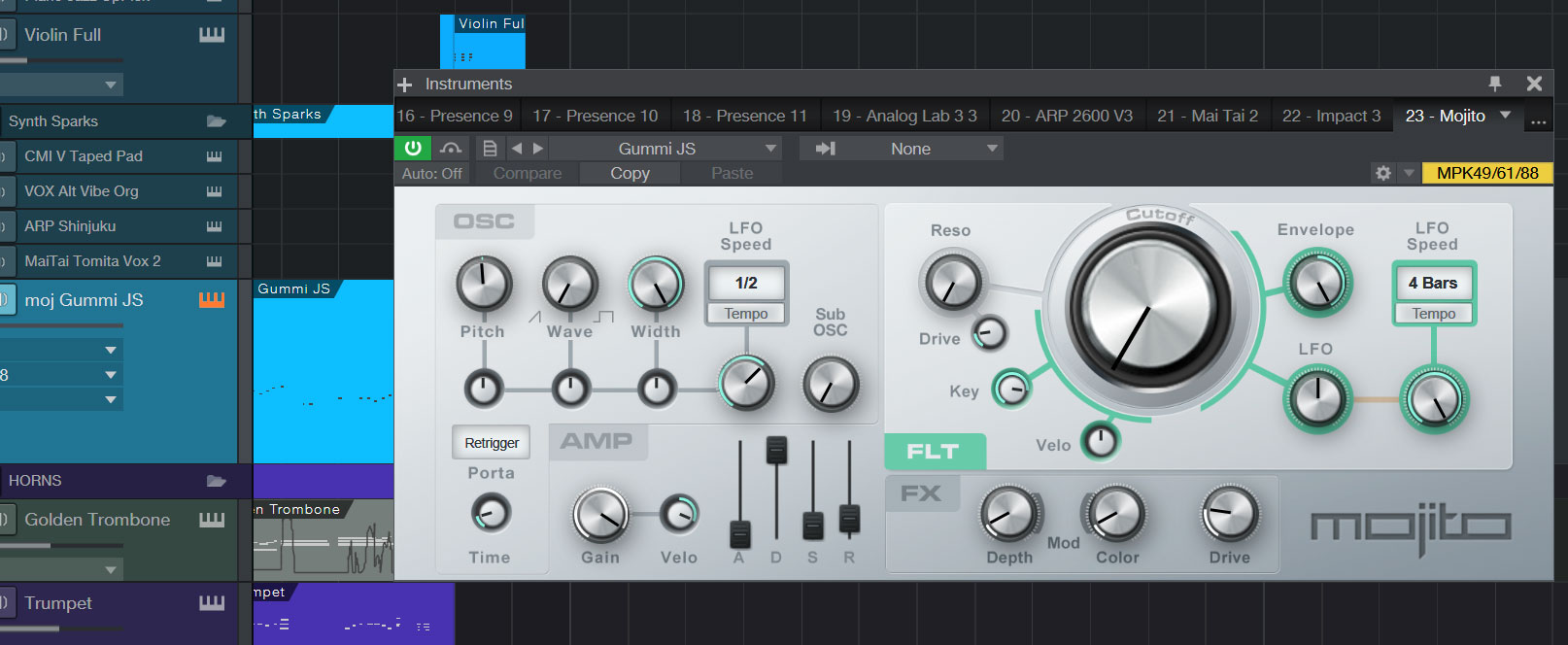 Later in the song I bring in an Upright Bass, just like I used to do on Radiskull & Devil Doll. The drums are mostly played by me on my own custom drum machine (Built in Impact XT, including samples I recorded from the Alesis SR-16), and also, the "Natural Kit" on Presense XT. With some faint disco RX library loops recorded in the 70's.
For my recent vocoder vocals ("Headphones," "Tank," "Barbie," I've been using this masterpiece:
Izotope Vocalsynth 2 https://www.izotope.com/en/products/vocalsynth.html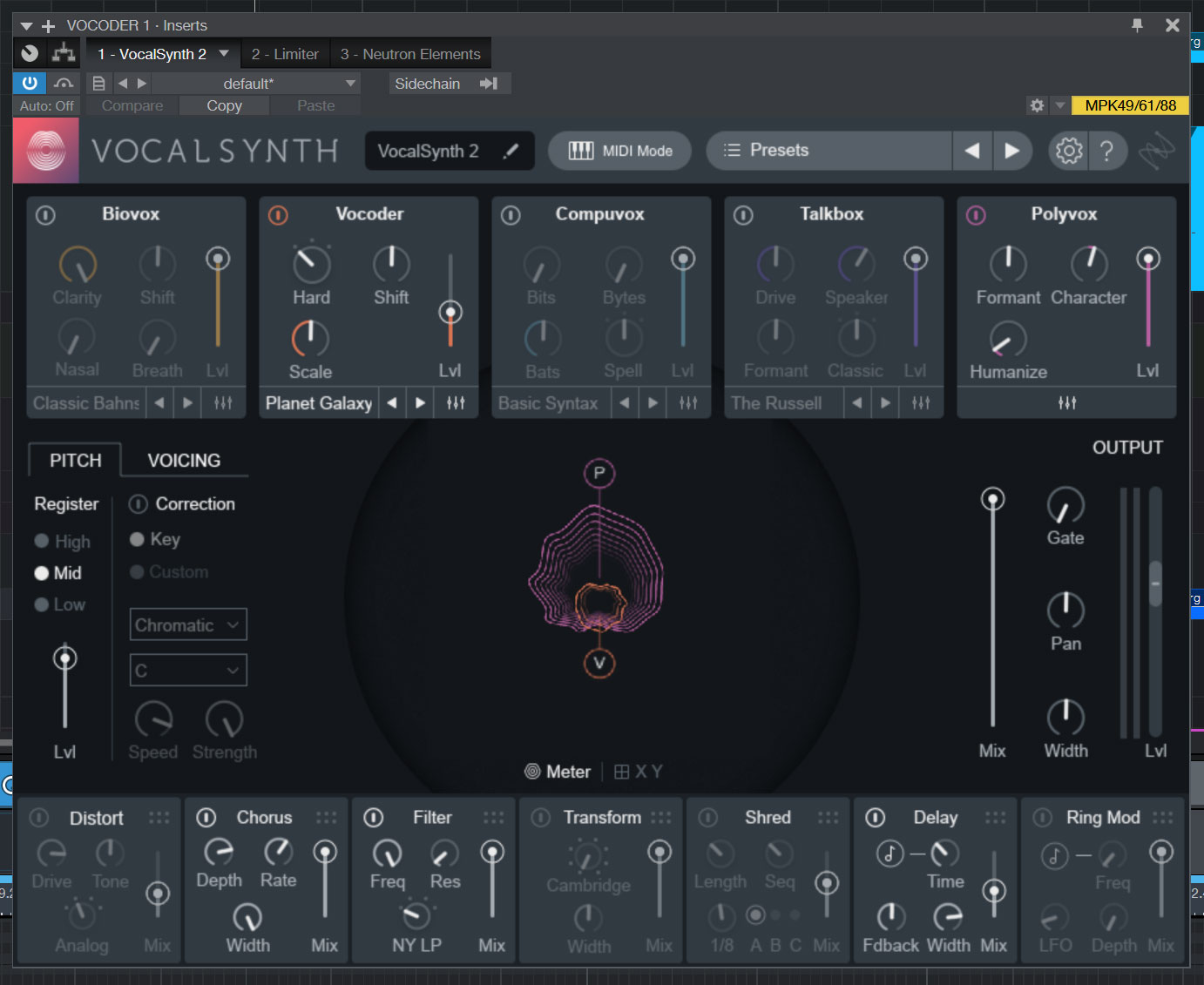 My favorite bunch of synths on the planet these days is: Arturia V-Series https://www.arturia.com/products/analog-classics/v-collection/overview
I used the VOX organ and the CMI Fairlight Taped Pad.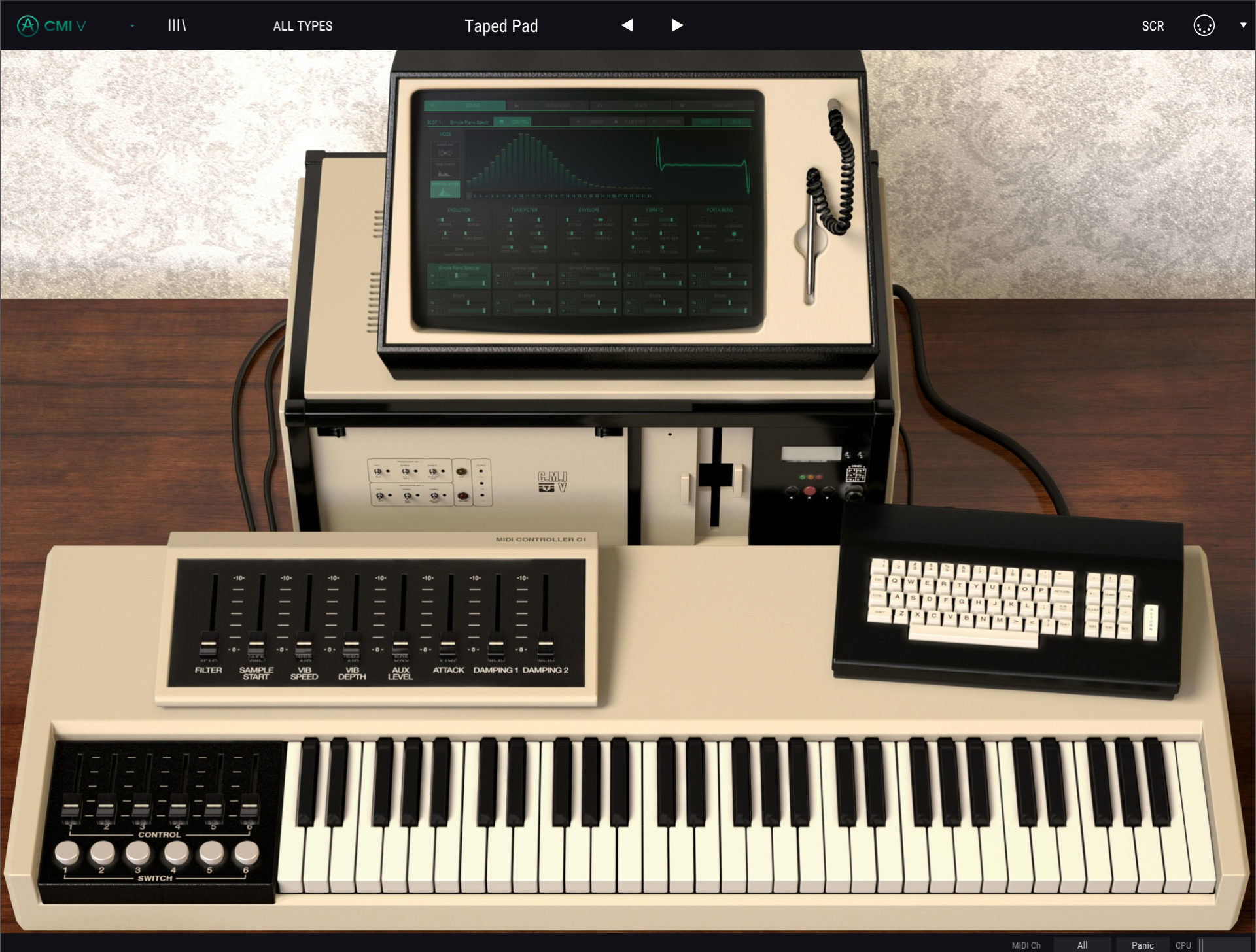 Total Distortion "U-R-DED" Saxophone
Melt into my "totally realistic" saxophone (video queued up to the sax solo) from "You Are Dead" song in Total Distortion:
My main instruments on my Total Distortion music: Korg O1, Korg M1, Roland D110, Roland Juno 2, Yamaha DX11, G&L SC-1 Electric Guitar, Chorus, Distortion, & Octaver Pedals. Kent Carmical had another set of instruments) for his songs, but both of us had an O1!
Here's a great Total Distortion walkthrough by Jerma985
Another great Total Distortion walkthrough by Vinesauce Joel on Vargskelethor Uncut: Full Joel Streams
Spaceship Warlock Theme Song with Horns
I also used horns in the theme song I made for my first game SPACESHIP WARLOCK. When someone talks about Spaceship Warlock, they often sing it: "AAAAH.. AAAHHH… SPAAAAAAACE SHIIIIIP… WARLOCK!."
I used my rack-mount Roland D110 synth for the theme song's military horns & drums. Horns preset instrument). I used all 3 synths I bought in 1988 on Warlock music: the Roland D-110 and Juno 2 (I still have both instruments in my office) and the Yamaha DX11 (after 3rd key broke I gave it away). The DX was great for making robot noises for the game's robot characters.
While looking around for Spaceship Warlock Theme Song mentions, I came across this music featuring a sample of the them song: NegaRen – Spaceship Warlock
Two young guys (including me) came up with this hugely-influential smash-hit Spaceship Warlock in just 9 months with 2 computers and not much money. I gave an interview about it in 2015 to Phil "Shadsy" Salvador at The Obscuritory:
Obscurity walkthrough of Spaceship Warlock
A word about Daft Punk
My recent "Computery" songs remind people of Daft Punk. It is a compliment – I love Daft Punk. Just remember, I've been using the same chord progressions since the 80's and I did Vocoder voices (like hundreds of other musicians), long before the GREAT Daft Punk arrived.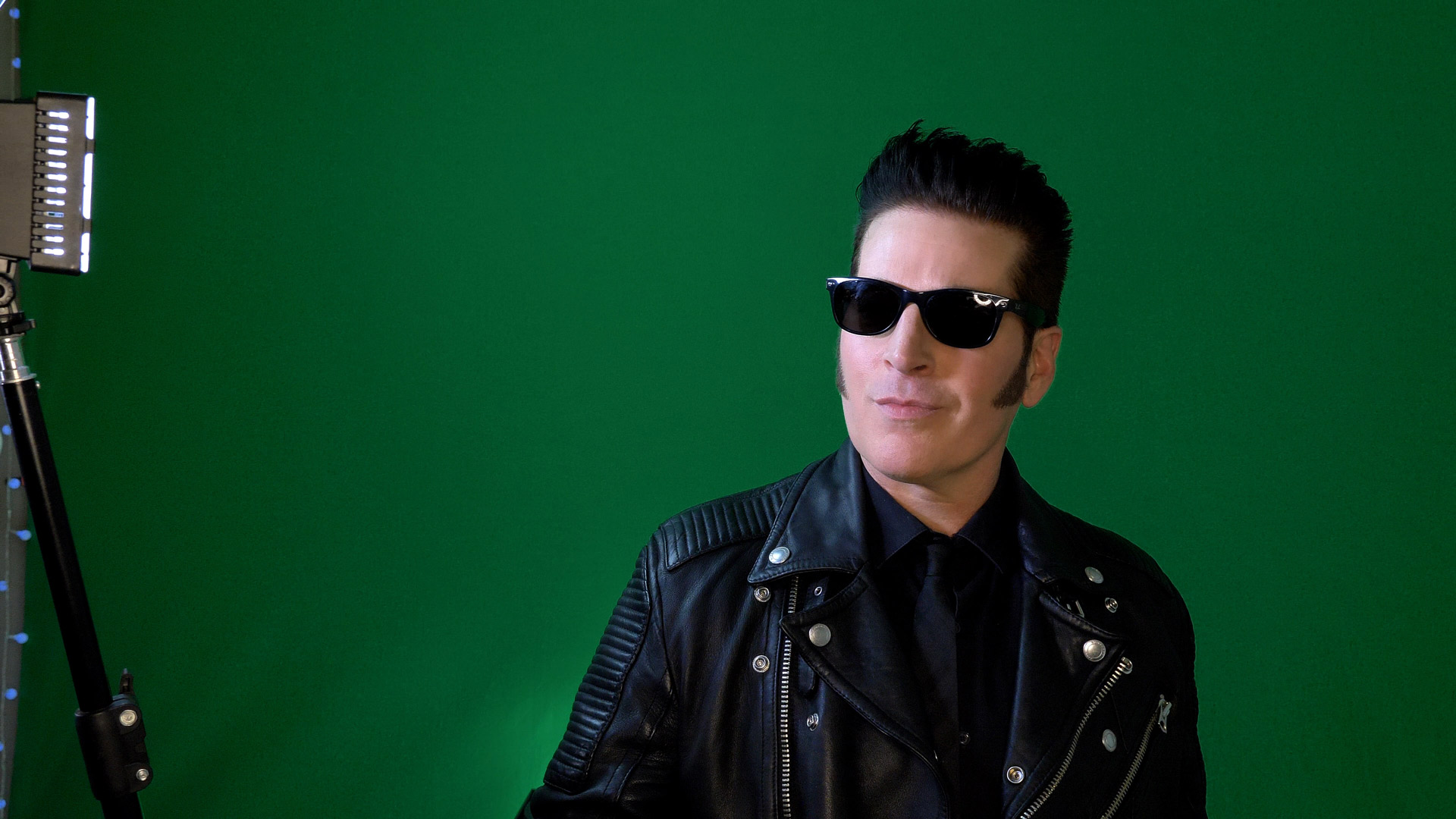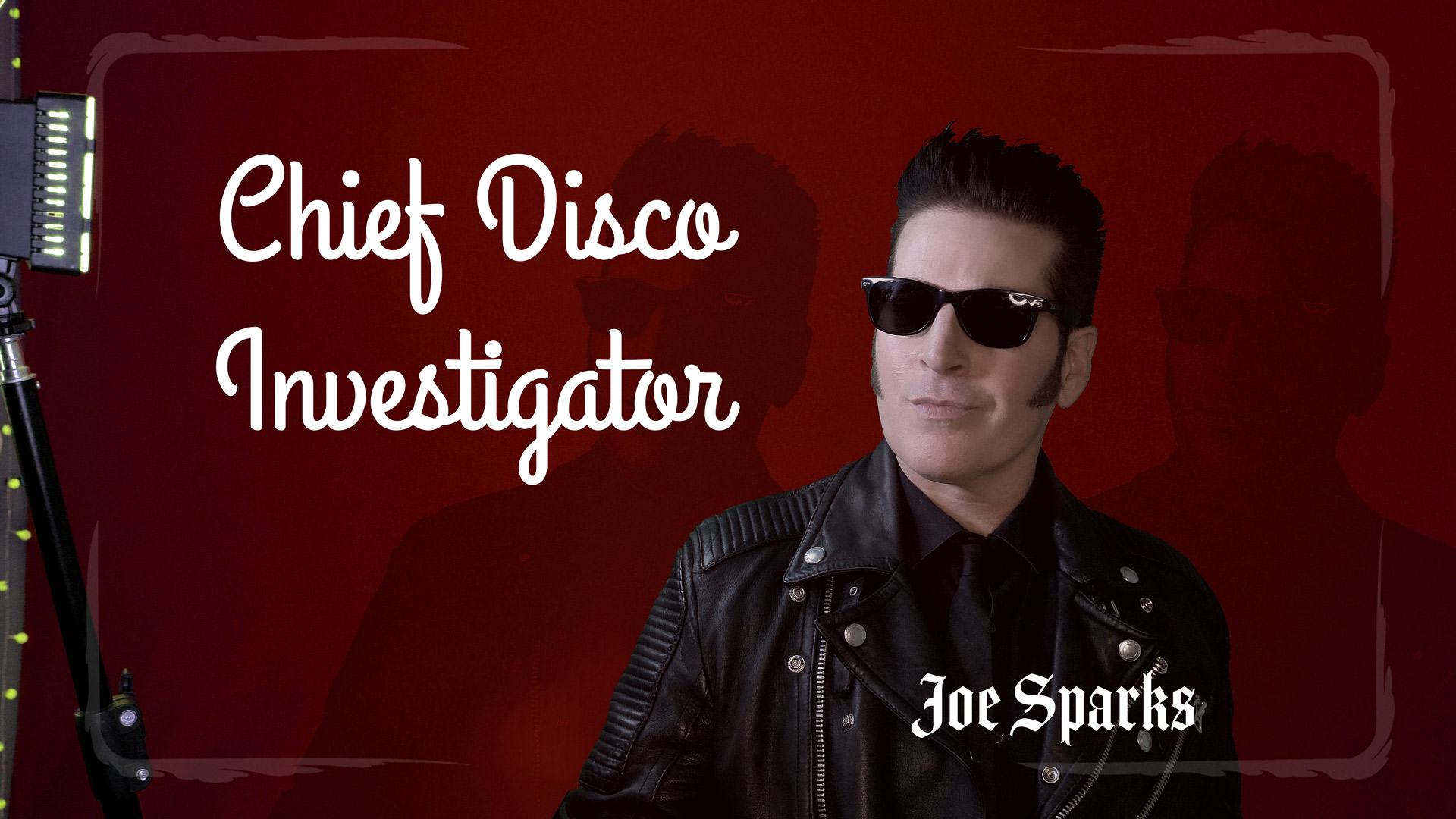 Thanks for reading my article about my song "Chief Disco Investigator"
~Joe Sparks 2019