AM/PM was the highest-paying sponsor of my Radiskull & Devil Doll show, back in its early days. I made a special commercial just for them as part of the deal. In this video you will see it "remastered" to 1080p and much higher quality sound (of course I made some punky music to go along with it). I include the original at the end for Q comparison.
And never seen/heard before: an alternate "#evil" script that I recorded at the same time. I wrote it quickly as kind of "joke" that nobody shared with AM/PM or any of my other sponsors! In this little skit, Devil Doll tries to convince #Radiskull that they should go into advertising "for big #corporations." Little did I know at the time, that I would soon spend many years as a creative in advertising, at #agencies and at #Google. I talk about my transition into #advertising in "The Making of Dicky & Jackie"
Part 1 of 3: AM/PM Commercial Remastered 2019
Part 2 of 3: Alternative Evil Script. Devil Doll sells Radiskull on Advertising
Part 3 of 3: The original AM/PM advertisement from 2001 (for comparison)
More Radiskull & Devil Doll Stuff
Return of Radiskull & Devil Doll Coffee mugs available here:
https://www.zazzle.com/joesparks?rf=238313418091318436
Radiskull & Devil Doll animation/song "Coffee with Friends"
I'm searching for those millions of Radiskull & Devil Doll fans from 2001. If you know one, please let them know about my YouTube channel. I really appreciate your help! I will need to bring that audience back in order to finish episode 9 and continue this work.
Radiskull & Devil Doll Live
A Dramatic Reading of Radiskull and Devil Doll Episodes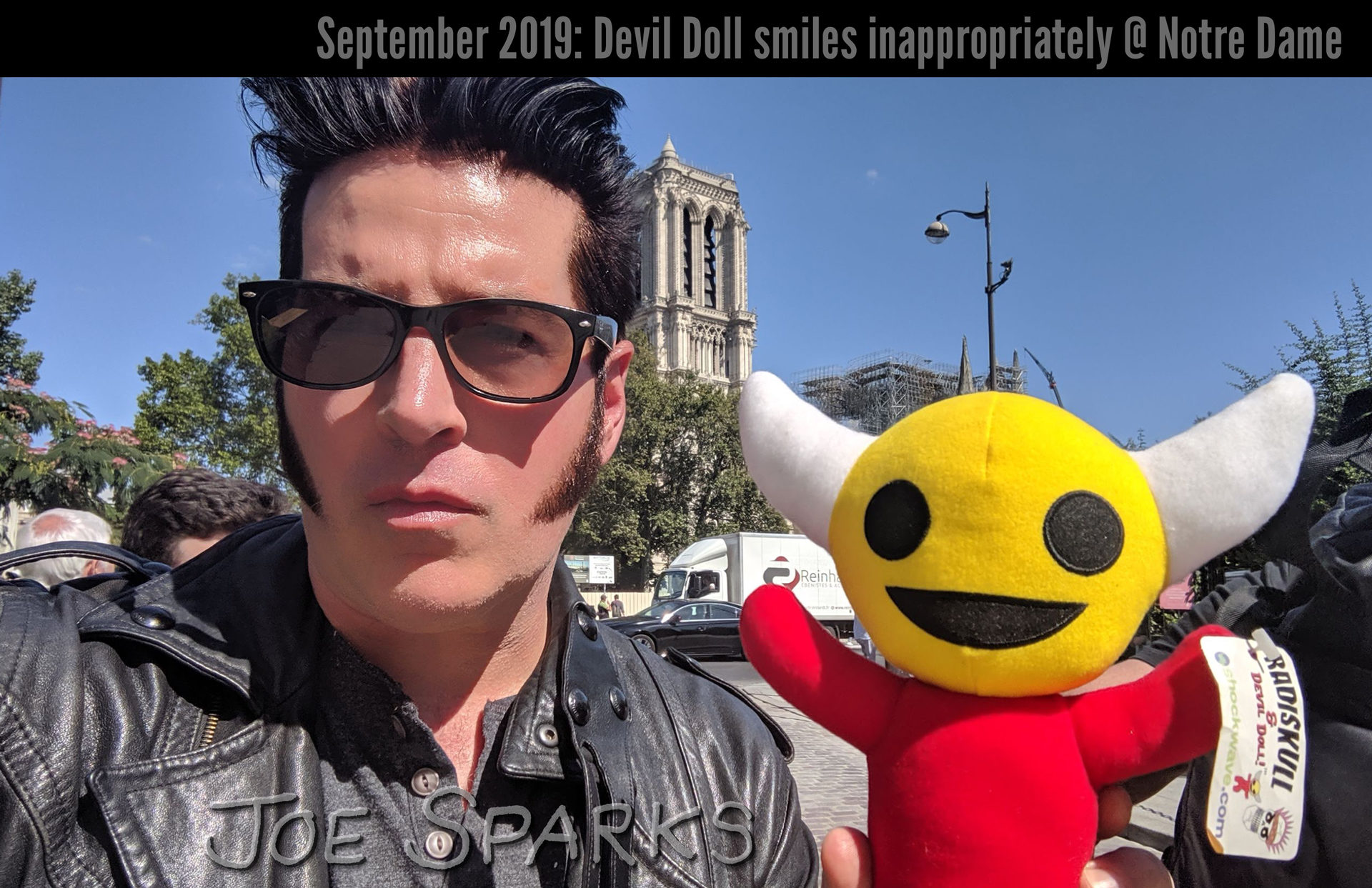 If you are interested in making animation and music video, please visit my tools page
Thank you so much for your likes, subscribes, and comments (I read every single one)!
Joe Sparks
2019 @joesparks on Twitter and Instagram
Please support my work as an artist: buy my recent song "Chief Disco Investigator" for your library, or simply stream it often (for your friends!) on any streaming music service you subscribe to. And THANK YOU!
CHIEF DISCO INVESTIGATOR on AMAZON: https://www.amazon.com/Chief-Disco-Investigator-Joe-Sparks/dp/B07ZRYK6KZ/
CHIEF DISCO INVESTIGATOR on Spotify
https://open.spotify.com/album/1vinzCMBk5vhhsOzpCNEn0
CHIEF DISCO INVESTIGATOR on iTunes
https://music.apple.com/us/album/chief-disco-investigator-single/1485615932
CHIEF DISCO INVESTIGATOR on GOOGLE https://play.google.com/store/music/album?id=B5lw7g2i3ioypoqfloteh3jljpa&tid=song-Te5irwcalra37k37npbdcal7wai
CHIEF DISCO INVESTIGATOR on TIDAL
http://www.tidal.com/album/121433708